1 View
Can-Am Maverick X3 Battle BROyale + Video
March 8th, 2017 1:48 PM
Share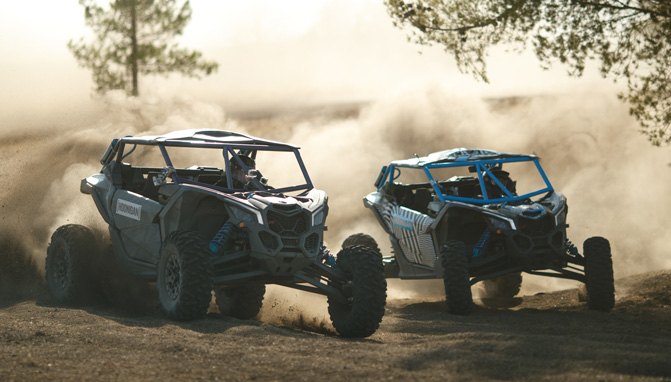 Ken Block and BJ Baldwin lead off-road teams into all-Maverick battle
In partnership with Can-Am, Hoonigan Media Machine put together a fun new video showcasing the Can-Am Maverick X3.
Dubbed "Battle BROyale," the video sees two three-driver teams of drivers do battle in three head-to-head races. The teams, led by Ken Block (Justin Oquendo, Ryan Kibbe and Block) and BJ Baldwin (Chris Forsberg, Dustin Jones and Baldwin), race through different environments for off-road glory.
We don't want to give too much away, so just watch the video for yourself to see who comes out on top.
Published September 27th, 2016 3:47 PM