1 View
172-Horsepower 2018 Can-Am Maverick X3 Turbo R Announced
June 1st, 2017 10:25 AM
Share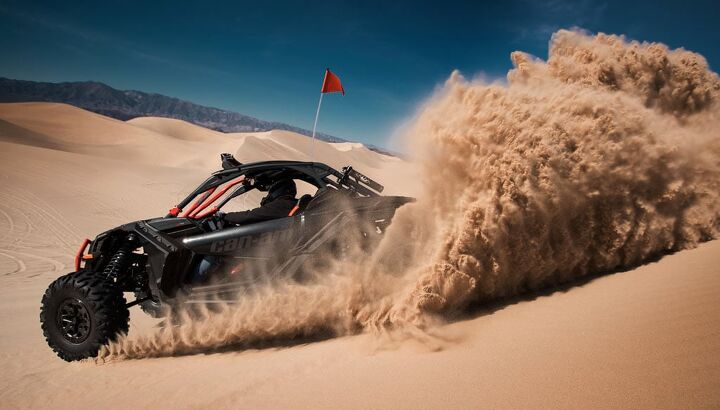 New price point Maverick X3 also unveiled
The UTV horsepower wars received another blast of firepower today when BRP announced the new 2018 Can-Am Maverick X3 Turbo R is offering up a ludicrous 172 horsepower. That is an 18-horsepower gain over last year's 154-horsepower Maverick X3. Peak torque also improved by 10% to 124 lb-ft at 6,500 rpm.
According to BRP, the new and improved Maverick X3 Turbo R can go from 0-60 mph in just 4.4 seconds.
While a boost in horsepower often comes with a similar boost in price, this is not the case with the 2018 Mavericks as the US MSRP didn't budge. Prices start at $22,999.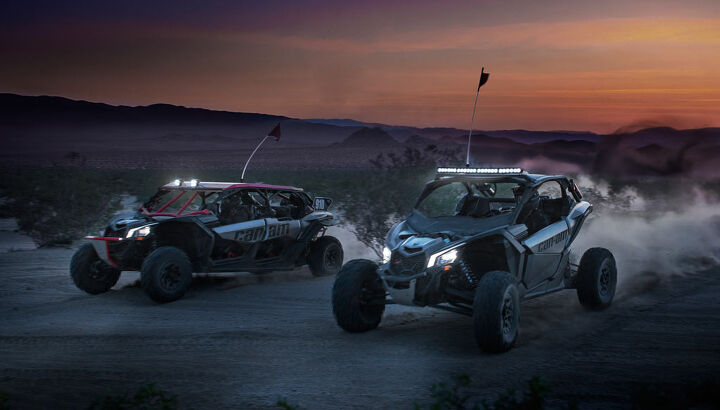 With 172-horsepower on tap, the Maverick X3 Turbo R family takes the crown of horsepower king.
As you would expect from Can-Am, the Maverick X3 Turbo R family includes a host of models: X3 Turbo R ($22,999), X3 Turbo R X ds ($24,999) and X3 Turbo R X rs ($26,899). The four-seat Maverick X3 MAX comes with similar options with the base X3 MAX Turbo R ($24,999), X3 MAX X ds Turbo R ($27,999) and X3 MAX X rs Turbo R ($29,399).
Beyond the bump in horsepower, all Maverick X3 X ds models (two and four-seat) will come standard with a factory-installed retractable four-point harness system.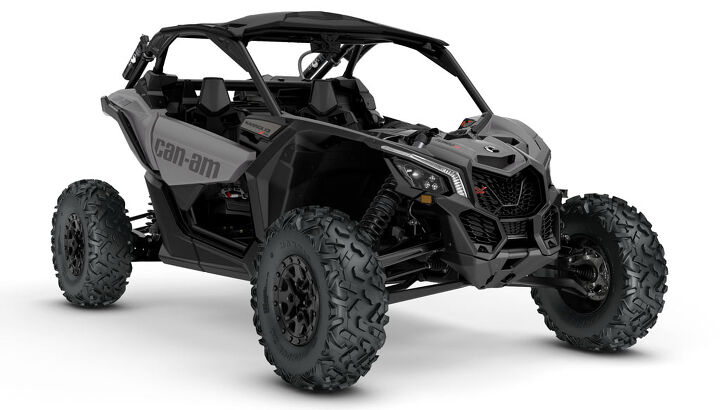 A retractable four-point harness is comes standard in all X rs models.
Other changes include a new, more durable QRS-X CVT drive belt, which uses a new compound to produce a stiffer belt with more lateral rigidity. Cooling also takes a step forward for 2018 thanks to improved airflow for what Can-Am calls "optimized CVT cooling." This is designed to translate to longer belt durability. As well, more fins were added to the fan to enhance heat transfer.
The only other changes are a new Platinum Satin color option on the X3 X ds and X3 X rs.
Everything else from the original Maverick X3 is retained for the new 2018 Can-Am Maverick X3 Turbo R models.
A Price Point Maverick X3
Recognizing that not everybody needs a 172-horsepower monster, BRP introduced a new, more wallet-friendly Maverick X3. The new 2018 Can-Am Maverick X3 Turbo features a 120-horsepower engine and starts at thousands less than the Turbo R models.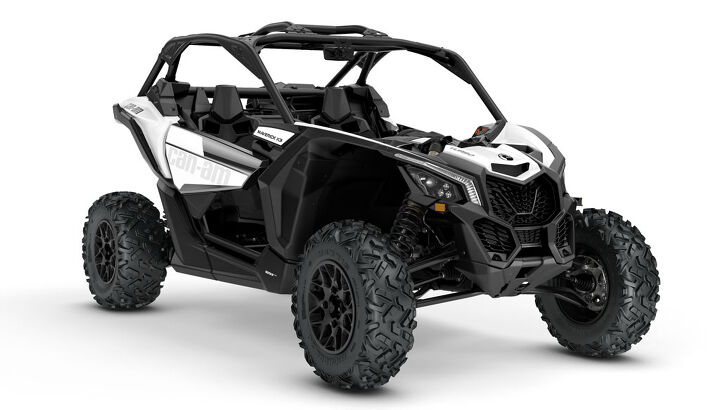 The new Maverick X3 Turbo forgoes an intercooler to keep the price down.
Can-Am calls the Maverick X3 Turbo a "market point-of-entry vehicle." While it has a more manageable 120-horsepower and lacks the intercooler of its big brother, it still features the X3 DNA, including 20 inches of front and rear suspension travel.
Prices start at $19,999 for the base Maverick X3 Turbo ($20,799 for Hyper Silver & Sunburst Yellow) and $21,999 for the four-seat Maverick X3 MAX Turbo ($22,999 for Hyper Silver & Sunburst Yellow).
Published June 1st, 2017 10:25 AM
Top Brands
Popular Articles