1 View
Save Big On Outdoor Gear At REI
January 29th, 2019 4:02 PM
Share
We're committed to finding, researching, and recommending the best products. We earn commissions from purchases you make using links in our articles. Learn more here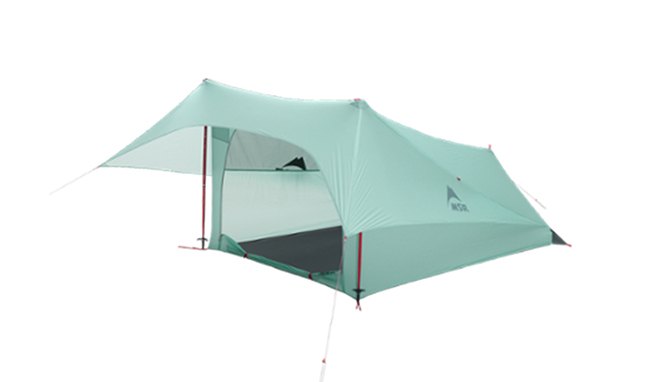 Regardless of your outdoor passions, having the best gear can make your activity of choice much more rewarding. Good equipment lets you focus on the fun and not be concerned with whether or not your stuff is going to fail. The issue with having top-level gear is that it often comes with a top-level price. Fear not, friends, REI is blowing out select products from their Outlet Store at crazy-good prices. We're talking up to 70-percent off! Act now to get in on the best selection, so your next adventure can be the best one yet.
Sunglasses
Premium sunglasses are a must have for the serious outdoor enthusiast. You want something that filters out all of the harmful UV light. UV light impacts your retinas at incredible speed and can lead to cataracts and other eye conditions, even on overcast days. Some of the reasons to consider a higher-end pair of sunglasses is similar to buying high-dollar binoculars. You get better quality in the lens materials and increased clarity. You also get a higher-quality frame, which results in a better fit. And of course, you want to look good. These glasses have you covered.
Oakley
Shop Oakley Sunglasses Deals Here
There isn't a bigger brand in premium sunglasses than Oakley. They have always been on the cutting edge of design and function. Their connection to action sports and the active lifestyle makes them highly sought after, and they usually have a premium price to go along with the products. REI has three different styles of Oakley sunglasses, each with 100-percent UV blocking lenses and Oakley's famous Unobtainium frames – for just $41.73! That's 70-percent off the $140 regular price!
Native Eyewear
Shop Native Sunglasses Deals Here
Another premium brand of sunglasses, Native Eyewear was developed by outdoor enthusiasts who's lifestyle demanded the best protection and vision they could get. These glasses boast polarized lenses, which cut through glare for sharper images and are perfect for fishing and other water activities. There are five styles from Native under $45!
Shop all Sunglasses Deals Here
Trailside Chilling
Whether you're hiking, biking, on horseback, or cruising on your ATV, kicking back and relaxing along the trail is a great way to take a break. REI has some great products to help you with your trailside chilling.
Eno Hammock
Hammocking is the in thing and is more popular than ever. The latest trend of portable, packable nylon hammocks give you a cool way to relax that you can take just about anywhere. This XL hammock from Eno is made from fast-drying nylon and can support up to 400-pounds. It's camo color blends in with the surroundings, too. And it's $27.73 sale price can't be beat!
MSR 2-Person Shelter
Sometimes you need shelter along the trail. That doesn't mean you need a big, bulky tent. This minimalist, two-person trekking-pole shelter from MSR is weather resistant and more spacious than its two-pound carry weight would suggest. Save over $245 right now and get one for just $104.73!
Footwear
Nothing can ruin an outdoor adventure faster than sore, tired, or injured feet. You want to keep your feet as comfortable as possible, and REI has you covered.
Ecco Xpedition III
There are few leather hiking boots that are as comfortable right from the start as Ecco's Xpedition III's. They are made from Naubuck leather and have a carbon-fiber shank. They weigh in at just 2.85 pounds and have superb ankle support, grip and feel. Get a paid while you can at just $62.73.
Ahnu Sugar Peak Insulated Hikers
These waterproof, lightweight women's hikers are lightly insulated to keep your feet warm and dry, perfect for any late-season activity. Dual-density footbeds and urethane heel inserts provide a stable position for your feet and a durable Vibram sole grips with deep lugs. The best part? They're only $44.73!
There is much more available, too. Each item is handpicked for the special clearance event and prices are good until Feb. 4. Derrek Sigler
Derrek's love for all things ATV started when he was a mere 11 years old, growing up on his family farm. His mom gave him and his sister a choice - get a horse, or a three-wheeler. The sister wanted the horse, and Derrek wanted the ATV. Luckily he won out, and was soon burning up the trails on a Yamaha Tri-Moto 200. By the time he was 14, he had saved enough of his own money by working on the farm and in his folks restaurant to buy a new 4-wheeler. That happened the day he and his mom were driving past the dealership and saw 1987 Banshee. His mom had no idea what he was buying, and he never looked back. He's been riding ever since, and been writing professionally for many years. He has ridden all over North America and been behind the controls of just about every machine out there. And yes, he still has his 1987 Yamaha Banshee.
More by Derrek Sigler
Published January 29th, 2019 3:56 PM
Top Brands
Popular Articles