1 View
Top Five New ATVs and UTVs Coming in 2018 (We Hope)
January 17th, 2018 5:46 PM
Share
We're committed to finding, researching, and recommending the best products. We earn commissions from purchases you make using links in our articles. Learn more here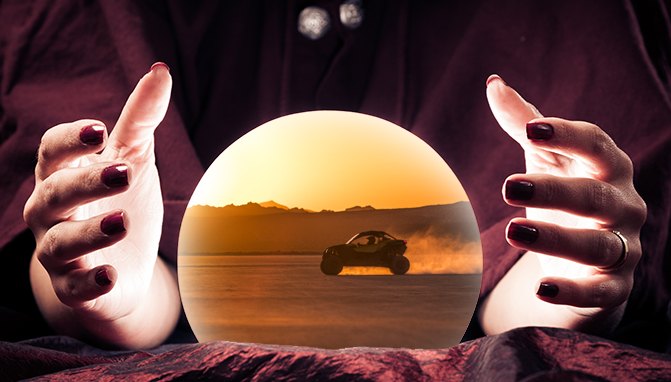 What does the future hold for the ATV and UTV industry? Here are the top five new ATVs and UTVs coming in 2018 – at least we hope so!
It's January and a quiet time on the new machine front. Or, is it? Late summer is usually the time of year we see the bulk of new product launches, with a scattering of announcements coming throughout the autumn months. By now, we've seen the bulk of what's coming out, and eagerly await the spring launches that are always just around the corner. Based on the ever-churning rumor mill, and some sneaky detective work, we have some ideas as to what we think is coming. It may be nothing more than wishful thinking, though. Here's our list of the top five new ATVs and UTVs we think (hope!) are coming in 2018.
Yamaha YXZ1000R Turbo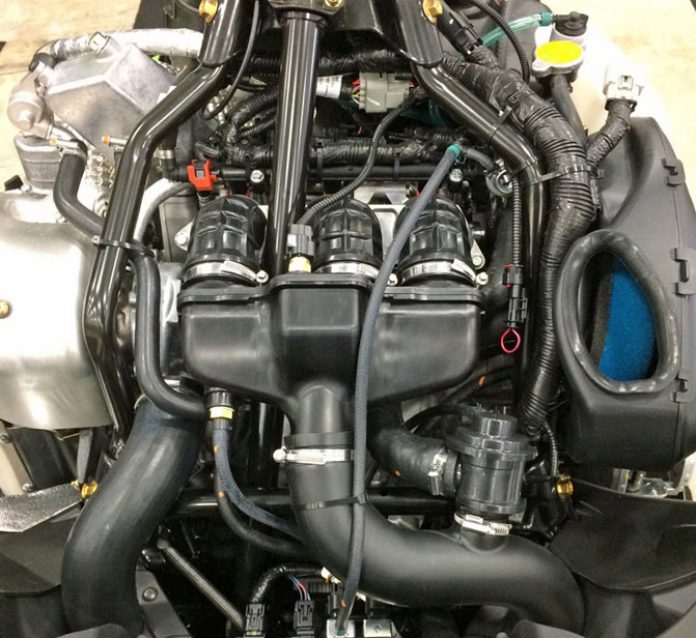 Yamaha Turbo Engine
Yamaha's awesome YXZ1000R is an amazing machine built to handle serious terrain. It took the UTV world by storm when it was released, thanks to its three-cylinder engine, manual shifting and aggressive styling. While the YXZ had the handling and suspension to compete with anybody, it lost out on horsepower to the competition that went beyond natural aspiration. But there is hope. As we've all speculated, Yamaha already has the answer and the rumor mill is chugging along saying that it is just around the corner. The Sidewinder snowmobile runs a similar engine with a turbo and pumps out well north of 180 horsepower. Some say it screams in at closer to 220! Will we see a version tuned to ride on four wheels anytime soon? The Magic 8 Ball says, "All Signs Point to Yes."
Honda Talon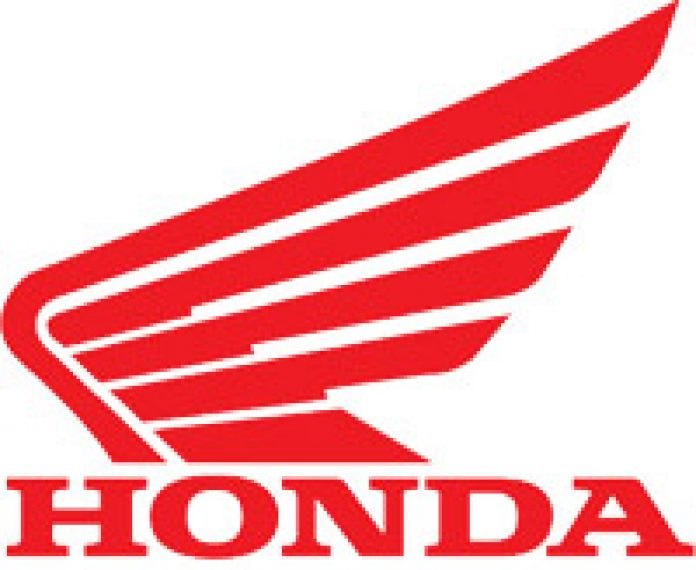 There is a name floating around the interwebs associated with a brand-spanking new Honda Sport UTV. Will Honda shock the world with a new machine aimed at the sport scene? Will it be called the Talon? Who knows? What we do know is that Honda was the king of the sport ATV scene for a long time, and the company's reputation in the motorcycle world is legendary. Honda knows how to make horsepower when it wants to. A full-sport machine with a tuned version of the 999cc engine in the Pioneer and the DCT transmission would be a hoot and imagine it for rock crawling?
Textron Off-Road Wildcat XX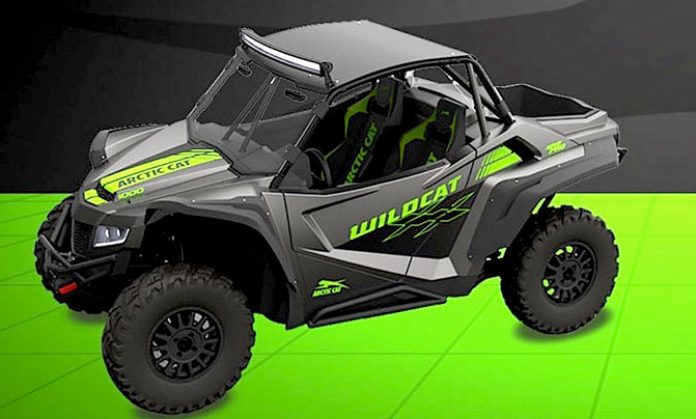 This one is not speculating. This one is coming and soon. How soon? Keep checking back with us for the latest. According to reports straight from Textron, the Wildcat XX will feature a 125-horsepower, three-cylinder 998cc engine, 17.5 inches of front and rear suspension travel, King Shocks, KMC 15-inch wheels, 30-inch tires, full doors and a race-inspired ROPS. No word on whether or not this will run on a turbo, so that will be interesting to see. We've known this one was coming for a while, even before the Textron buy-out of AC. Now it's finally going to be unleashed.
Yamaha Banshee 850

I doubt it'll be called the Banshee, but I can dream, right? Seriously though, Yamaha has the new 850 Twin built for the Wolverine X4 and the design just screams for it to wind up in an ATV platform. Most of the gossip chatter says that it'll replace the 708cc single in the Grizzly, but we hope that isn't the case. Yamaha sells a ton of Grizzly ATVs and it's a great machine as it is. Yamaha has been slowly going through the different areas of consumer need and building a machine that fits. Can-Am's Renegade and Polaris' Scrambler don't make for a huge amount of sales, but they sell enough to keep making them. Who's to say Yamaha wouldn't go for that piece of the pie too? This isn't the first time I talked about this dream machine, but we actually have a great engine platform now, so…
Polaris Ranger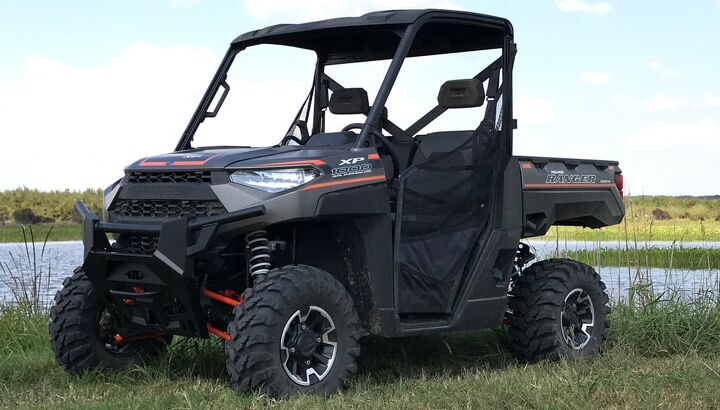 Polaris will undoubtedly move the new technologies from the Ranger 1000 XP across more of the Ranger lineup. I would expect to see it in the Ranger 1000 XP CREW first, and soon for that matter. I also wouldn't be surprised at all to see the ProStar 570 engine bump up to a full 600-class size. It would make sense on a couple of levels. A power bump will always garner attention, and Polaris has a 500-class engine that, for marketing purposes, it labels a 450.
Shockers
I can make a logical case for every machine on this list. However, there are a few machines that, should they come about, would totally turn the powersports world upside down. The first would be a new UTV from Suzuki. A UTV would open up a lot of possibilities.
A full sport Kawasaki UTV would blow my mind. The thing is, they don't really need it. The Mule lineup covers the work side of life, and even the play side too. The Teryx is legendary and has a strong almost cult-like following and with good reason. It remains one of our favorite adventure machines. The same can be said for the Brute Force, one of my favorite ATVs to ride.
Anything Can-Am does at this point will be awesome. It has been hitting us hard with some amazing new stuff recently, so I wouldn't expect to see anything more new from them for a little while – but who really knows? Derrek Sigler
Derrek's love for all things ATV started when he was a mere 11 years old, growing up on his family farm. His mom gave him and his sister a choice - get a horse, or a three-wheeler. The sister wanted the horse, and Derrek wanted the ATV. Luckily he won out, and was soon burning up the trails on a Yamaha Tri-Moto 200. By the time he was 14, he had saved enough of his own money by working on the farm and in his folks restaurant to buy a new 4-wheeler. That happened the day he and his mom were driving past the dealership and saw 1987 Banshee. His mom had no idea what he was buying, and he never looked back. He's been riding ever since, and been writing professionally for many years. He has ridden all over North America and been behind the controls of just about every machine out there. And yes, he still has his 1987 Yamaha Banshee.
More by Derrek Sigler
Published January 17th, 2018 5:42 PM
Top Brands
Popular Articles