1 View
Amazon.com Launches ATV Store
September 17th, 2008 12:43 PM
Share
More than 300,000 products are available
Amazon.com, Inc. has announced the launch of its Motorcycle & ATV Store where consumers can choose from hundreds of thousands of parts, accessories and protective gear.
According to a company press release, the store showcases a selection of more than 300,000 products from over 500 manufacturers. Top brands like Yamaha, Suzuki, Kawasaki, Harley-Davidson, Alpinestars, Fox Racing and Shoei are featured on the site.
"We are excited to offer motorcycle and ATV customers a huge selection, great prices and the convenience of Amazon's unique shopping experience," says Steve Frazier, vice president of automotive for Amazon.com. "No matter what style of motorcycle they ride, both new riders and enthusiasts can find the tools, parts and accessories they need to upgrade their bikes, prepare for winter riding, venture off-road or perform routine maintenance."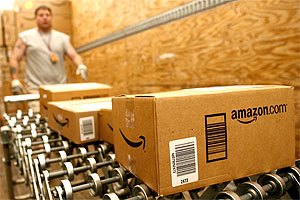 Amazon.com launched its Automotive Parts and Accessories Store in 2007 and the company says the expansion to include motorcycle and ATV parts and accessories was a natural one.
Consumers can find everything from jackets, jerseys, boots and helmets to complete exhaust and suspension systems worth thousands of dollars. Hundreds of vehicles are also available, but not from any major manufacturers.
Tools like customer reviews, best sellers, customer discussion boards, tag communities and image uploading.
For more information, visit www.amazon.com/motorcycle.
Published September 17th, 2008 12:43 PM