1 View
Now You're Right Side Up, Now You're Not + Video
May 31st, 2018 11:49 AM
Share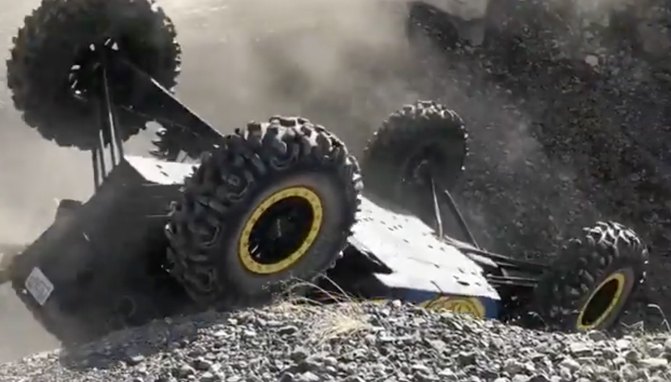 Like the Boy Scouts, be prepared for anything!
This guy had no problem scaling this small gravel hillclimb, but just when he thought he had made it, the uneven terrain at the top tossed him over on his lid faster than you can say "put a helmet on." Fortunately for him he only rolled once and didn't tumble back down the hill.
ATV.com recommends that UTV drivers always wear a helmet when behind the wheel.
A post shared by slikrokproductions.com (@slikrok) on Apr 24, 2018 at 7:21am PDT
Published June 1st, 2018 8:49 AM