1 View
How To Stay Warm on a Winter Ride
January 28th, 2022 2:56 PM
Share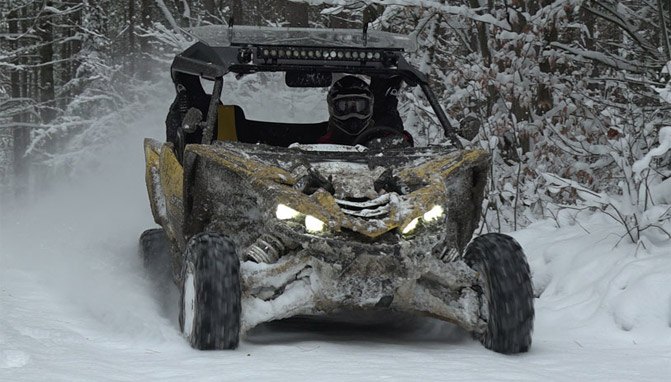 Hot tips to keep comfortable on your next winter ride
Depending on where you live, late fall and winter riding can be downright chilly. We've got five tips that will help you stay warm and keep riding.
It's December and for most of us that means that warm-weather riding is done for a while. Even if you're not buried in snow and ice like I am, there are bound to be some chilly to downright cold days ahead. But this doesn't mean you need to stay off the trails. You didn't buy that machine to just look pretty in the garage. You want to ride, and to go riding, you need to stay warm. Here's a few tips you may not be aware of that will help keep Jack Frost from nibbling at your nose.
The Obvious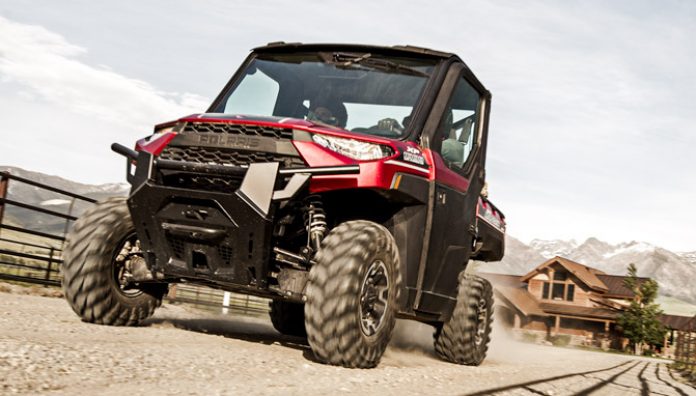 Of course, the best way to stay warm would be to drive a UTV with a full cab. I spent some time in the 2018 Polaris Ranger NorthStar Edition with the full cab and heater/air conditioner. I'm not saying you need to go out and buy a new machine, but if you're thinking of getting a new Ranger, that model isn't a bad route to go if you want to stay warm in the winter and cool in the summer. If not, you can always add cab components to your existing ride.
Aside from having a good vehicle and/or cab enclosure system, here are our some of my favorite recommendations to stay warm on your next chilly ride.
Table of Contents
1. Editor's Choice: Balaclava's For A Warm Head
Sure they can make you look like a Storm Trooper from Star Wars or like someone getting ready to pull a heist at your local bank, but if you're riding in frigid climate, a good balaclava will help you stay warm. With a wide variety of options available, you can find balaclavas made with thinner materials and are priced very low, while others may have more features like Windstopper fabric, neoprene material, and a large neck gaiter to prevent cold air and potential snow to get to your warm toasty body. Of course, the ones with more features come with a larger price tag, but as they say, you get what you pay for. As a major heat transfer spot, balaclavas top our list of gear that will help you stay warm on a cold winter ride.
2. Runner Up: Electric Snow Goggles
There's nothing worse than having goggles that consistently fog up when you're out riding with your friends. While they don't necessarily help you stay warm, goggles need to provide clear vision so you can safely see the trail ahead. A good pair of winter riding goggles or snowmobile goggles are great options. These have a thicker and wider face foam that helps seal better and offers up more protection for your face, as well as dual-pane lenses that prevent fogging. If you want to take your vision to the next level, you can step up to a pair of electric goggles like the 509 Sinister X6 Ignite goggles, which actually heat your lenses to keep your vision crystal clear while you ride.
3. All About Those Base Layers
I know, I know… you already know about base layers, and the importance of layering to stay warm. Good. I'm glad we don't need to have that discussion again. Just remember to make the layer closest to your skin is a moisture-wicking layer. This is so important to those of us who ride and sweat. All that moisture can drop your body temperature quicker than a scandal in the media.
4. Hot Hands With Disposable Warmers
Keeping your extremities warm can be a challenge and that's why disposable hand warmers are some of our favorite cold-weather essentials. The great thing is that they're not just for your hands because you can also put these warmers in the toes of your boots and if it's really cold, I like to get the bigger packs and put one on my lower back, or one over each kidney. This helps warm the blood flowing to your body and helps keep you toasty warm. Just remember to let it get warm before you use it. These things operate on a chemical reaction of iron and salt, so they need air to work.
5. Wind and Waterproof Outer Shells
Yep... we're going to talk about layers again, but this time we're focusing on your outer layers of gear. This is the stuff you want to be waterproof and windproof because there's nothing worse than being warm and toasty only to be shocked by cold air or moisture that was found its way to your body. A good outer shell jacket will do both of these to help you stay warm when you ride.
While there are lots of high-quality and warm riding jackets out there, if you are still feeling cold, you need to go for something shocking. Well, maybe not shocking, but definitely electrifying. Get a My Core Performance jacket. These jackets and there are several styles to choose from, have a rechargeable heating system that keeps you toasty warm. I have one of the camo ones that I wear hunting. I've sat in a tree in high winds in December with the temperatures around the non-existent level and was completely warm in the jacket. If you really need to stay warm and are having trouble finding a jacket that will do it, try one of these.
I want to run a balaclava but am not sure how my helmet will fit.
The good thing is that you can get the balaclavas in a variety of thicknesses. While some of the thinner ones will fit your head with your current helmet, a thicker one may be too tight and cause discomfort when you ride. This leaves you with two options. You can buy the next size-up helmet or in some cases, you can order replacement helmet pads in a larger size.
Getting a set of electric goggles, gloves or even a jacket sounds good, but what is the battery life?
The battery life on all three of these items is going to vary depending on what heat setting you have them on. Usually, on the low or medium setting, you can get a solid 8 hours. To be sure, most manufactures will give this kind of information on the packaging or in descriptions. Some even offer pigtails for you to hard wire power from your ATV.
Additional Resources
Recent Updates
1/11/2022: Updated product descriptions, updated product links, ranked products, added new product (509 goggles, snowmobile riding jackets), added FAQ and additional resources.
Become an ATV insider. Get the latest news first by subscribing to our newsletter here.
We are committed to finding, researching, and recommending the best products. We earn commissions from purchases you make using the retail links in our product reviews. Learn more about how this works.
Published December 7th, 2017 10:54 AM
Top Brands
Popular Articles