1 View
Poll: Should the BLM Have Left the Crashed Airplane in the Glamis Dunes?
January 4th, 2018 1:30 PM
Share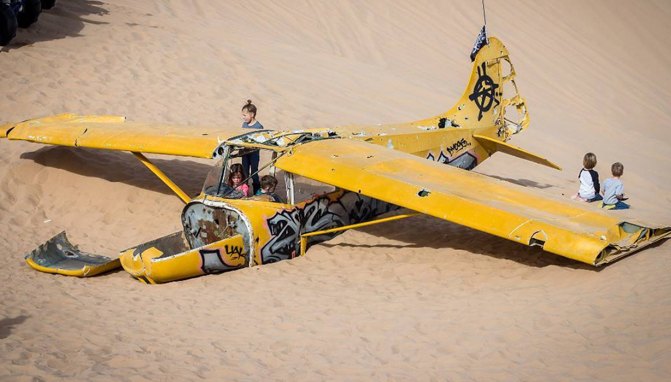 What's your theory on how it got there?
Some would argue that having a destination to ride to is much more fun than simply riding in circles in the dunes. In Glamis you've got the swing set, the flag pole and for a short period of time, the mysterious airplane that suddenly appeared.
Apparently the BLM wants to make sure that Glamis doesn't become a landfill for people to dispose of old equipment (rightly so) and has elected to haul off the airplane. Would you have liked to see it left as a waypoint or do you think it's better that it was removed? Below is a video of the BLM Rangers hauling a portion of it away.
A post shared by Sarah Robinson (@sunshyne.diaries) on Jan 3, 2018 at 12:39pm PST
A post shared by CALIF_UTV ?? (@calif_utv) on Jan 3, 2018 at 2:23pm PST
Published January 9th, 2018 9:29 AM