1 View
The Red Devil: Modded Mondays
October 13th, 2017 10:01 AM
Share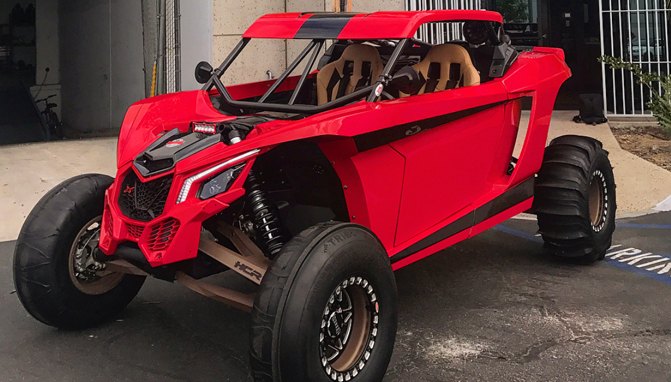 This Maverick X3 is wicked HOT!
There's little doubt in anyone's mind that SDR Motorsports is one of the premier custom UTV builders in the world. In true SDR fashion, it pulled out all the stops for the Sand Sports Super Show and debuted this immaculate fire red Maverick X3 dubbed "Il Diavolo Rosso" or The Red Devil in Italian.
It features a host of products from companies like HCR, Fourwerx Carbon, KC Hilites, Simpson Seats, Evo Powersports, and OMF Performance, but it's the full custom Glazzkraft body that really makes this X3 stand out.
A post shared by SDR MOTORSPORTS INC. (@sdrmotorsports) on Sep 15, 2017 at 9:01am PDT
Published October 16th, 2017 9:00 AM