1 View
When You Want to Do Formula Drift But Own a Utility Quad + Video
April 16th, 2018 9:31 AM
Share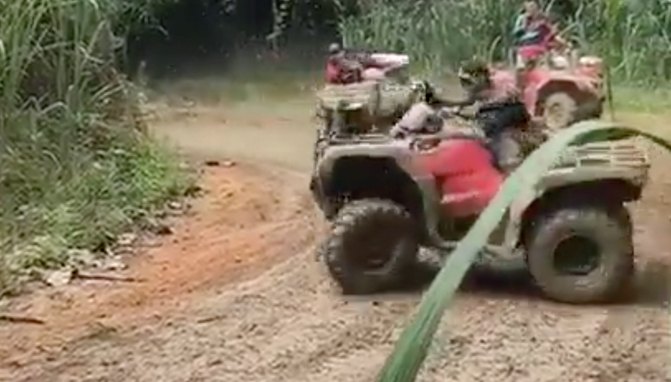 Don't overdo it fellas!
If you're unfamiliar with the sport of Formula Drift, imagine skidding a street car around on an asphalt track that's as slick as ice. Typically there's a lot of bumping and plenty of smoke as the tires are roasted. These guys aren't making smoke since they're on mud, but they're slipping and sliding around about as much as actual Formula drift drivers do.
ATV.com recommends that ATV riders always wear a helmet when behind the bars.
A post shared by QUADRI TECK (@quadriteck) on Apr 8, 2018 at 5:40pm PDT
Published April 16th, 2018 3:31 PM