1 View
Best Case Crash Scenario + Video
August 23rd, 2016 2:31 PM
Share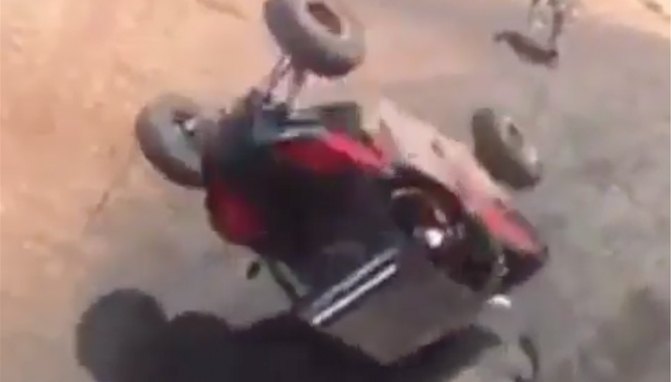 "Yeah, I meant to do that!"
If ever there was a best case scenario for rolling a UTV, this has got to be it. We're pretty confident the driver had no control over it, but we can imagine he'll be telling his buddies, "Oh yeah I meant to do that!" for years to come.
A video posted by Assault UTV (@assaultutv) on Aug 18, 2016 at 10:45am PDT
ATV.com recommends anybody riding in an UTV use proper riding gear, including a quality helmet.
Published August 23rd, 2016 4:52 PM