1 View
Los Angeles Lakers-Inspired ATV
May 31st, 2010 12:26 PM
Share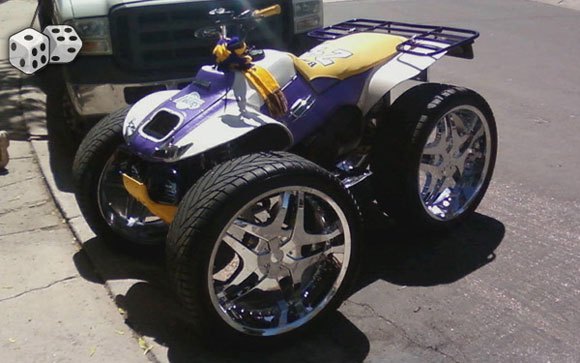 If you've ever wondered how you can combine your passion for ATVs and professional sports, one plucky Los Angeles Lakers fan gave it the old college try.
The ATV has been given a Lakers' purple and gold color scheme and features what appears to be a Kobe Bryant jersey on the seat. Also, the stock wheels and tires have been replaced with big shiny rims and car-type tires. It also has what look like LED brake lights and a California vanity license plate, but we're not sure where you'd be legally allowed to ride it.
Beyond its appearance, we really don't know anything else about this ATV. If anybody can identify the make/model/year, please let us know the comments section.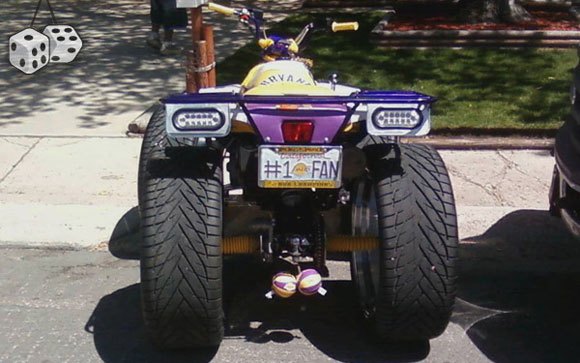 Published May 31st, 2010 12:26 PM