1 View
Yokley Racing at Kentucky State Fair
September 15th, 2010 4:58 PM
Share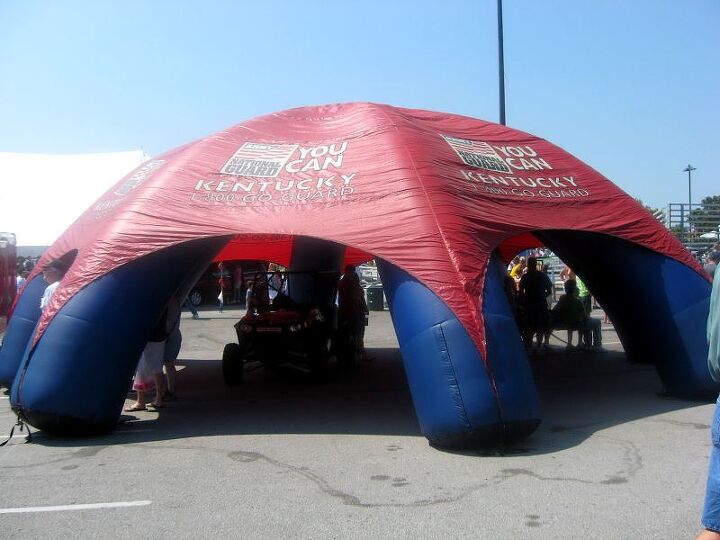 The National Guard Polaris Yokley Racing Team appeared at the Kentucky State Fair, August 20 – 29 in Louisville Ky. Team owner William Yokley met with the soldiers and crowd, signing autographs and displaying the team race machines.
The National Guard display was interactive, allowing visitors to sit on and examine the Polaris RZR, Outlaw 450, military trucks and Humvees, as well as rock wall climbing, jousting and obstacle courses. The display is a fair favorite and creates a great deal of interest.
Even though the weather produced record high temperatures, more than 600,000 people attended the fair!
Check out more photos below the jump.
Published September 15th, 2010 4:58 PM