1 View
Big Bear to Las Vegas: Day 1
January 13th, 2011 1:56 PM
Share

Early this morning (Wednesday, November 10, 2010) we joined a group of off-road editors for a two-day adventure ride from Big Bear Lake, Calif. to Las Vegas, Nev. We'll provide a more thorough write-up in soon, but we figured we'd let you know how the first day of our journey went.
The destination for Day 1 was Barstow, Calif., which proved to be just about a 90-mile ride over some remarkably varried terrain. We started off up in the mountains of the San Bernardino Forrest, but we quickly began our descent to the desert below.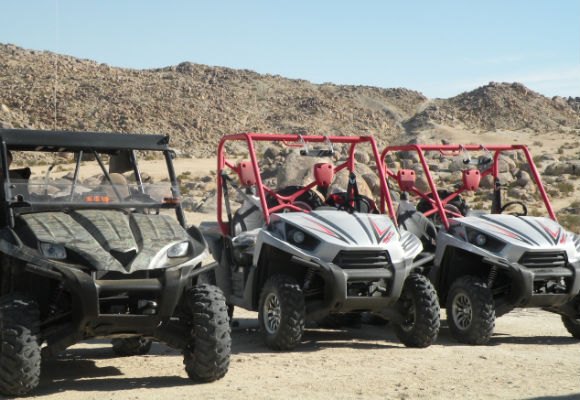 Much of the day was spent taking on loose, rocky trails, but we also happened upon a small dune that we played around in for a half hour or so. After the sand we headed right for the rocks. This area is home to the notorious King of the Hammers race. While we took on some challenging climbs over the rocks, we stayed away from most of the crazier ascents.
We stopped for lunch at an area known as the Rock Pile, which is a staging area for races in this part of the desert. Post lunch we picked up the pace and headed for Barstow. The tricky climbs were gone, but now we were smack dab in the middle of whoop country. We put the suspension on the Kawasaki Teryx Sport Special Edition we were riding to the ultimate test and everybody came through unscathed.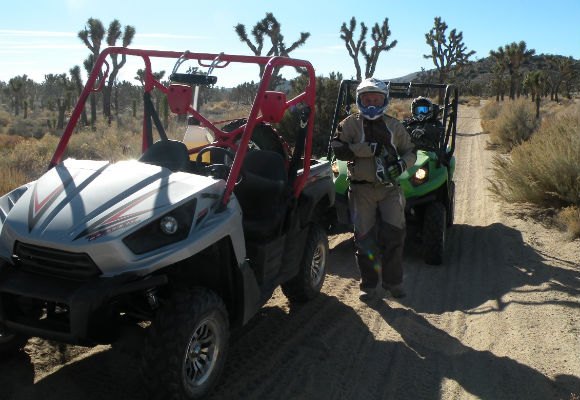 We had eight Teryx units running the first leg and the only problem was a single flat tire, which unfortunately was on our machine after we smacked into a jagged rock on the side wall. These machines are bloody tough, but they'll have their work cut out tomorrow. We'll have to travel nearly 200 miles to reach the bright lights of Las Vegas. We can't wait!
Published November 10th, 2010 8:53 PM
Top Brands
Popular Articles