1 View
July 3rd, 2015 11:47 AM
Share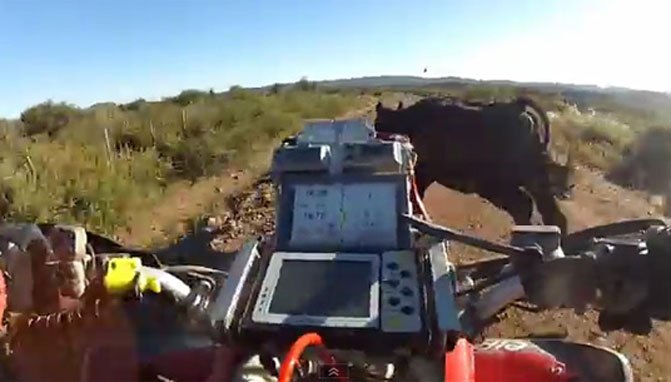 We've seen and done a lot on an ATV over the years and certainly had our share of bumps and bruises. However, until now we've never seen anybody crash into a cow. Yes, you read that correctly.
Lucas Bonetto, an Argentinian rally cross racer, recently had just such an experience. Bonetto was riding his ATV down what appeared to be a deserted road and a pretty good clip. Unfortunately, a cow decided to go for a stroll across the road and Bonetto clipped it, sending him tumbling off his quad.
Don't believe us? Check out the video for yourselves. You can see the accident pretty clearly, thanks to Bonetto's camera on-board camera, but we never see what happens to the cow. If nothing else, it certainly must have a pretty good charley horse.
Get the Flash Player to see this player.
Published April 27th, 2012 2:57 PM
Top Brands
Popular Articles