1 View
QuadBoss Introduces New Pile Driver 50-inch Plow Blade
October 5th, 2012 4:17 PM
Share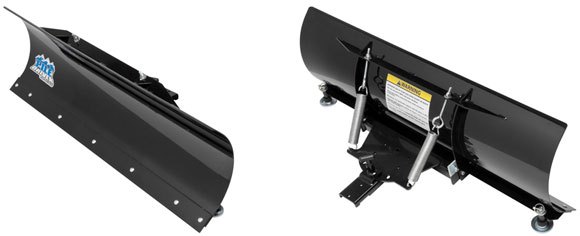 Old Man Winter is getting closer and for many of us that means clearing snow. To make your winter work a little easier, QuadBoss has introduced its new Pile Driver Standard 50-inch Plow Blade for your ATV or UTV.
This Standard blade brings a fixed wearbar design to the family of Pile Driver plows. Constructed of 11-gauge steel, this blade features reinforced back braces for improved blade strength and an aggressive blade angle of attack for what QuadBoss calls "excellent scraping results."
Adjusting the angle of the blade is made easy with a quick-release pin and five possible angle positions.
The Pile Driver Standard 50" blade is compatible with QuadBoss' straight push tubes and universal mounting kits for both ATVs and UTVs. The blade retails for $199.99 and is available immediately from your local dealer. Visit QuadBoss.com for more information.
Published October 5th, 2012 4:17 PM