1 View
Polaris Acquires KLIM Technical Riding Gear
December 6th, 2012 4:17 PM
Share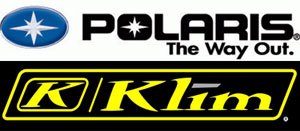 Looking to beef up its apparel market share, Polaris acquired Teton Outfitters, LLC, which designs, develops and distributes KLIM Technical Riding Gear. Terms of the acquisition were not disclosed, but KLIM is anticipating 2012 sales in the neighborhood of $30 million.
"The KLIM acquisition provides yet another growth opportunity for our PG&A business, a key contributor to Polaris' top-line growth and profitability," says Steve Eastman, Polaris' vice president of PG&A. "KLIM is an established leader in the powersports apparel market with a strong track record of providing innovative, premium technical riding gear to a broad range of consumers. Adding an outstanding brand like KLIM, whose strengths complement our existing business, gives us a more complete PG&A product lineup, one which will flourish in the global market. We are excited to welcome KLIM employees into the Polaris family. With our common culture and vision, we believe this will be a mutually beneficial partnership for everyone involved."
Polaris will maintain the KLIM brand positioning and name while continuing to drive its existing apparel brands. KLIM will continue operations in Rigby, Idaho with its current staff. Polaris has plans to establish the Rigby facility as its new apparel Center of Excellence, bringing the unmatched capabilities, expertise and knowledge housed in Rigby to all Polaris branded apparel.
According to Scott Tomlinson, creative director at KLIM, there will be no dual-branded KLIM and Polaris gear.
"The companies are only tied financially, all operations at Klim will remain the same," Tomlinson said on KLIM's Facebook page. "Same everything except now we have more opportunity to grow the Klim brand."
"I built KLIM with a passion for the category and a commitment to the world's adventure snowmobile and motorcycle riders," says Justin Summers, KLIM founder, president and CEO. "We had a vision of making products that mattered, that solved problems and that were the best they could be. I am very proud of what we have built at KLIM, and I am fired up that the next chapter of the KLIM story will be written through our exciting partnership with Polaris. KLIM will now have the resources to reach the next level as we continue to innovate and lead into the future."
Published December 6th, 2012 4:17 PM
Top Brands
Popular Articles