1 View
Polaris Suing Arctic Cat for Violating Patent
June 18th, 2015 4:28 PM
Share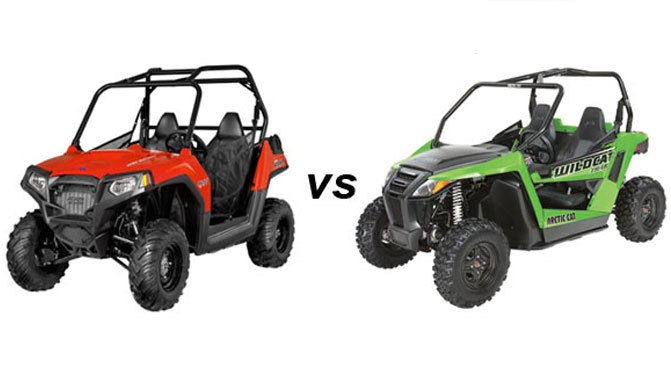 The off-road rivalry between Minnesota-based ATV and Side-by-Side manufacturers Polaris and Arctic Cat is heating up. According to the Minneapolis Star Tribune Polaris is suing Arctic Cat for allegedly violation a patent (
That particular patent covers a lot of ground, so we're not entirely sure exactly what part of the patent Polaris believes Arctic Cat violated. You can see the patent for yourself here. However, one of the many details on this patent is the vehicle width. Here's an excerpt: "It may be appreciated that width C may be defined by both the outer surfaces of tires and fenders of front panel, should the respective dimensions be substantially equal. In the illustrative embodiment, width is about 50 inches. In other embodiments, ATV may be constructed to other suitable widths, however the present invention contemplates ATVs having a trail compliant width or less than about 54 inches."
Patent law is far from our area of expertise, but could Polaris be targeting the new Wildcat Trail in particular with this lawsuit? It is the first competitive Sport UTV to feature a trail-legal 50-inch width – a class long owned by the Polaris RZR 800.
According to the official complaint, Arctic Cat "has manufactured, used, sold, and/or offered for sale side- by-side all-terrain vehicles, and still is, including Wildcat side-by-side vehicles, which infringe the '405 patent."
Court documents indicate that Polaris filed patent applications for its Side-by-Sides in 2006 with an update in 2010. The U.S. patent office officially approved the patent on December 3, 2013.
Polaris is asking the court that Arctic Cat stop infringing on the patent, pay damages to Polaris and pay all costs and attorney fees for this legal action.
Published December 27th, 2013 5:27 PM