1 View
SORRA to Hold First Annual 6-Hour Endurance Race
June 19th, 2015 3:59 PM
Share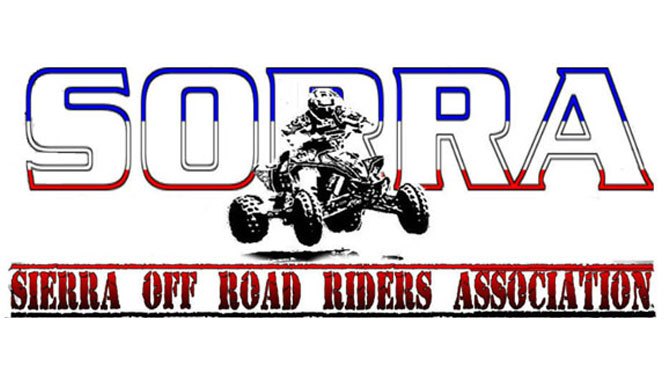 The Sierra Off-Road Riders Association (SORRA) is hosting its first annual six-hour endurance race on May 17, 2014 at Chappie-Shasta OHV Park.
Just 10 miles northwest of Redding, Calif, the Chappie-Shasta OHV area offers over 200 miles of roads and trails on approximately 52,000 acres for off-road enthusiasts. Elevation within this area ranges from 600 to 5000 feet with a wide variety of topography, soil, and vegetation types. The southeastern portions offer rocky and challenging terrain, while the more remote northwestern portions offer scenic views of Mt. Shasta, Lake Shasta, and the Trinity Alps. Camping is available adjacent to the staging area below Shasta Dam for a minimal fee.
Registration and Tech will be open Friday, May 16, 2014 from 6:00PM to 8:00PM and again Saturday May 17, 2014 from 6:30AM to 7:30AM to pick up your race packets. You must also pass tech inspection to be allowed to race. Rules and other info can be found at www.sorra.org.
After the conclusion of the SORRA 6-Hour Event, Chappie-Shasta OHV will be open for recreational riding. Information on recreational riding rules and regulations is available here. http://www.blm.gov/ca/st/en/fo/redding/recreationmain/reddingrecreationohvmain.html
Classes and Fees
Ironman – $150
Expert – $300 per team w/ 100% payout
A, B, C, & Womens Classes – $250 per team
Two-Hour Pee Wee Classes – $150 per team Register at www.sorra.org staring February 8, 2014
Deadline to signup will be May 1st
Le Mans Style Start
Sign-up early to be at the front of the line for your class
Friday
3:00pm Gates open course is under red flag conditions
6:00pm-8:00pm Registration and Tech Open
9:00pm All motorized vehicles are to be parked
Saturday
6:30am-7:30am Registration and Tech
7:00am Volunteer Meeting
7:30am Riders Meeting
8:30am-10:30am Pee Wee Race
10:00am Quads to Start Line and Impound
10:30am Track Setup
10:45am-4:45pm Endurance Race
7:00pm Awards
Published February 11th, 2014 4:52 PM