1 View
New York OHV Riders Trying to Register Side-by-Sides in the State
June 4th, 2014 4:08 PM
Share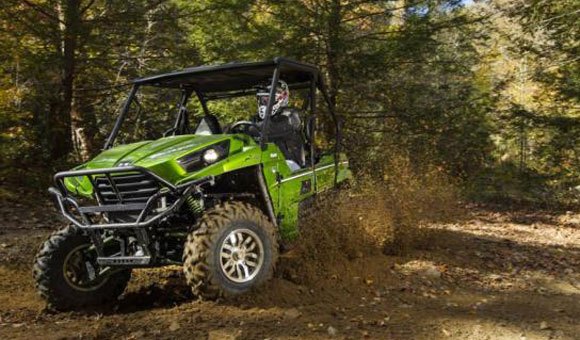 While the Side-by-Side industry continues to grow in size, these off-road vehicles are still not allowed in New York's off-road trail systems. Some off-road riders are trying to change that.
The New York State Off-Highway Recreational Vehicle Association (NYSORVA) is trying to get legislation off the ground that modernizes the ATV definition in the state and allows Side-by-Sides on state trails. Under the current rules, Side-by-Sides are too heavy to be classified as ATVs.
NYSORVA is supporting legislation that would allow Side-by-Sides weighing up to 1,500 pounds to be registered and ridden on New York's existing trail systems.
Senator Patty Ritchie (District 48, Jefferson, Oswego and St. Lawrence Counties) sponsors bipartisan legislation (S.1946) to allow UTVs to be legally registered in New York. The bill has 21 cosponsors in the Senate and Assembly – and has passed the Senate three separate times.
According to SYSORVA, the holdup continues to be the State Assembly, where downstate opposition continues to keep the bill bottled up.
Do sign the petition to allow Side-by-Sides in New York, visit Change.org (https://www.change.org/petitions/new-york-state-legislators-please-adopt-legislation-that-would-modernize-the-definition-of-an-atv-by-increasing-the-weight-limit).
Published June 4th, 2014 4:08 PM