1 View
Tread Lightly! Celebrates 25th Anniversary With Membership Drive
June 17th, 2015 1:16 PM
Share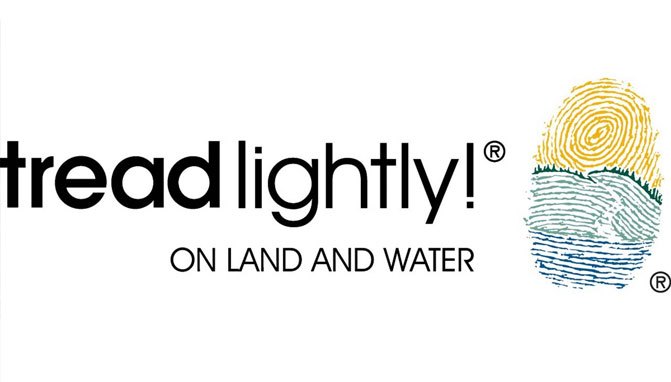 Tread Lightly!, the national nonprofit supporting outdoor recreation, has launched the www.JoinTreadLightly.org URL to encourage increased membership in support of its 25th anniversary this year.
JoinTreadLightly.org is a direct link to the organization's new member page where individuals can sign up for a range of memberships from $25 to $250 per year.
According to Tread Lightly!, 90% of funds raised go directly to supporting its mission of promoting responsible recreation through ethics education and stewardship initiatives.
"Tread Lightly!'s work impacts both land and water and is representative of nearly every form of outdoor recreation," says Lori McCullough, Tread Lightly!'s executive director. "Growing our member base is a priority that will help Tread Lightly! continue to expand our reach and do more good for the recreational activities that we all enjoy."
Highlights of how Tread Lightly! leveraged membership and corporate partner donations in 2014 include:
• Tread Lightly! delivered its educational and stewardship message to 40 million outdoor recreationists across the country.
• Tread Trainers dedicated more than 370 volunteer hours spreading Tread Lightly!'s outdoor ethic to an international community of outdoor enthusiasts.
• Tread Lightly!'s Respected Access is Open Access campaign garnered more than 20 million impressions through mass distribution of educational posters and outdoor PSAs.
• Tread Lightly!'s statewide partnership programs – RIDE ON Utah and RIDE ON Wyoming – reached more than 10 million people.
• Tread Lightly! coordinated five Restoration for Recreation volunteer projects that helped directly protect access to public lands.
"Tread Lightly! has done great work, and we have even more exciting programs planned for 2015 – we encourage everyone who enjoys our great outdoors to get involved," says McCullough.
Tread Lightly! members receive various benefits including discounts from partner companies like Falken Tire, Discount Tire, Goal Zero, Chrysler, Jeep, Ram, Dodge, SRT and FIAT. Membership levels and online registration are at www.JoinTreadLightly.org.
Published February 25th, 2015 12:47 PM
Top Brands
Popular Articles