1 View
June 16th, 2015 6:16 PM
Share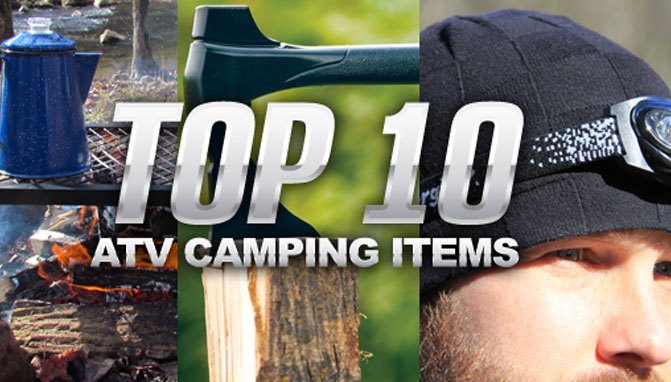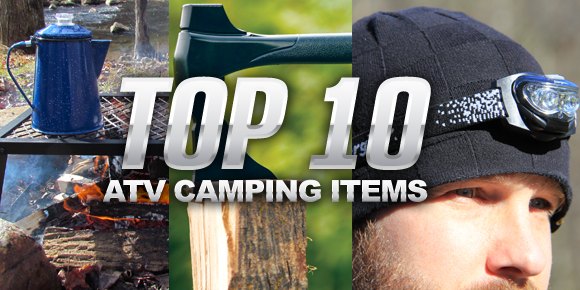 Going on an overnight adventure with your ATV or UTV gives a whole new meaning to the term "packing light." While many of todays UTVs offer significant carrying capacity, you don't want to bog yourself down with 300 pounds of camping gear. If you're going solo, you want to make sure and maximize the limited space available by bringing compact and lightweight items whenever possible.
While a wide range of attachments is available, including some tow-behind trailer options that provide virtually all the comforts of home, we like a more minimalist approach to camping. If roughing it is more your style, we've got a few items just for you. This is by no means an all-encompassing list, just 10 useful items that will make life on the trail a little more comfortable all while saving precious space and weight.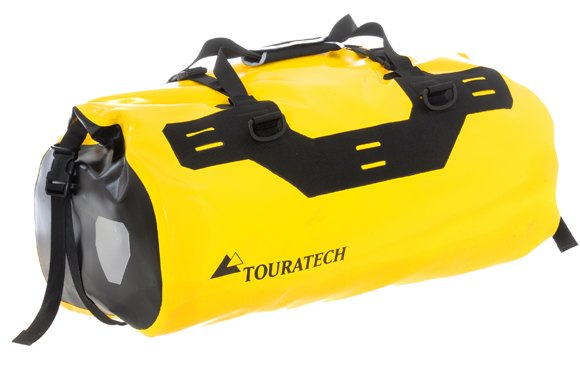 Water Repellent Duffel
Nothing will dampen your spirits like crawling into a wet sleeping bag at night or putting on soaking wet clothing after a good night's sleep. A water repellent dry bag will allow you to keep your sleeping bag, pillow and enough clothing for a couple of days protected from the elements. There are a number of brands available, including Patagonia, NRS and Touratech, but whatever you do, leave the Louis Vuitton luggage at home!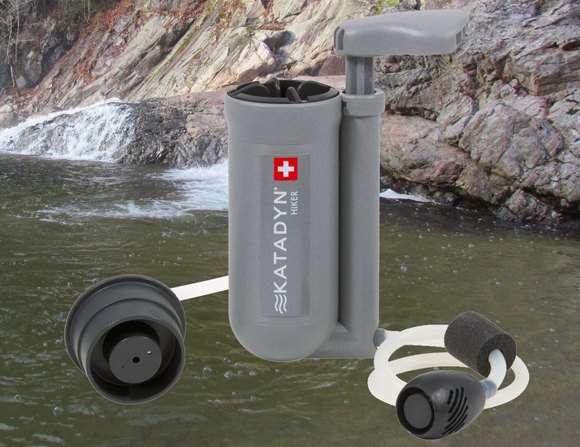 Water Filtration Pump
Carrying a large amount of water with you is inconvenient, as it is both heavy and takes up valuable cargo space. With a simple water filtration system, as long as you're traveling near a water source, you can simply pump as you go. We've used this little pump on multiple-day backpacking trips and have been very impressed. It features attachments that fit right on a Nalgene bottle. It is simple to use and weighs less than a pound.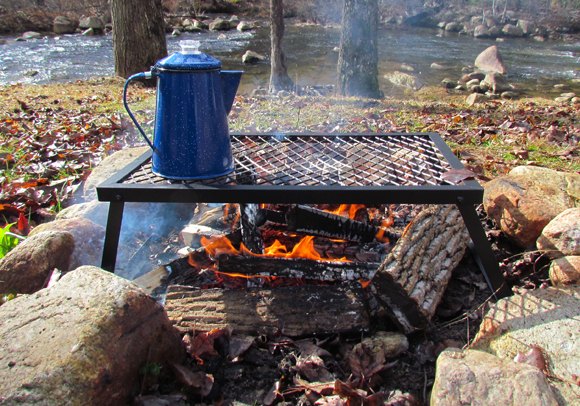 Fire Grate
Leave the propane at home! At about a quarter the size and just a faction of the weight, a simple fire grate turns any campfire into stove. No more scouring the garage for those half empty propane cylinders or dealing with a messy stove that you forgot to clean after your last camping trip.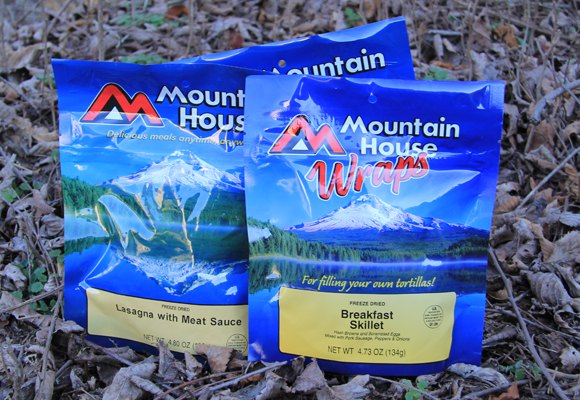 Mountain House Freeze Dried Meals
You don't have to be scared of military-style MREs (meal ready to eat) anymore. Freeze dried meals have come a long way in the last few years and for simplicity, you can't beat it. Simply add boiling water to the durable plastic pouch, zip it shut and let it sit for a few minutes. You can even eat it right out of the bag. With options for every meal of the day including dessert (we recommend the raspberry crumble), Mountain House makes mealtime a cinch and eliminates the need to bring a host of pots, pans and cooking utensils. Bon Appetite!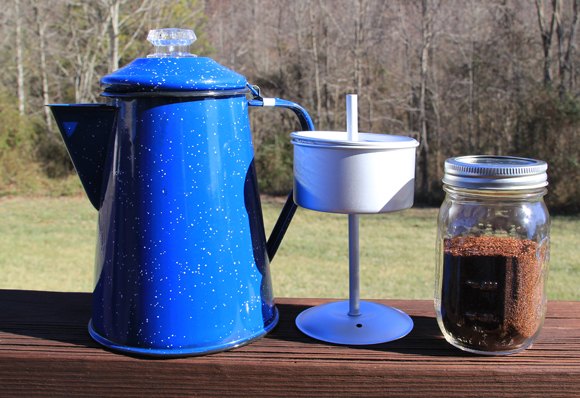 Percolating Coffee Pot
Some things in life you can go a few days without, but for most of us, coffee is not one of them. A percolating coffee pot is an easy way to make a delicious cup of Joe out on the trail and if you plan on eating freeze dried instant meals, you can use the pot to easily boil water over the fire.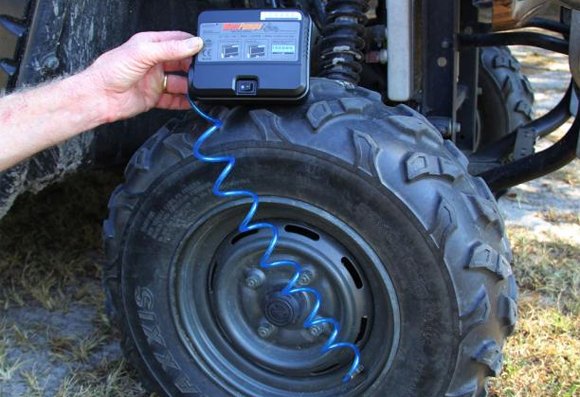 MotoPumps Air Pump
We absolutely frown upon heading into the wilderness without some form of a tire inflator to use in the event of a flat. The MotoPumps air pump is so small and compact it can fit right in the glove box of just about any UTV. It can also be used to inflate an air mattress, as it comes with several inflator tips. For its dual-purpose functionality, we wouldn't leave home without it!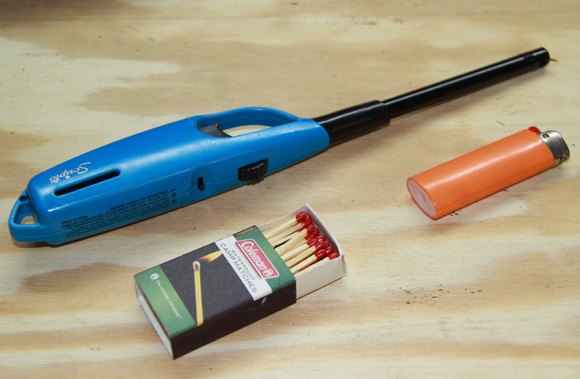 Fire Starter
It may go without saying, but adequate fire starting options are a necessity on any camping trip. Matches are great, but they can get wet and not work, despite the "waterproof" labeling. Butane lighters make for easy fire starting and continue to work in wet or damp conditions. Just make sure to bring more than one in case you run out of fuel and a pack of matches as a backup is never a bad idea.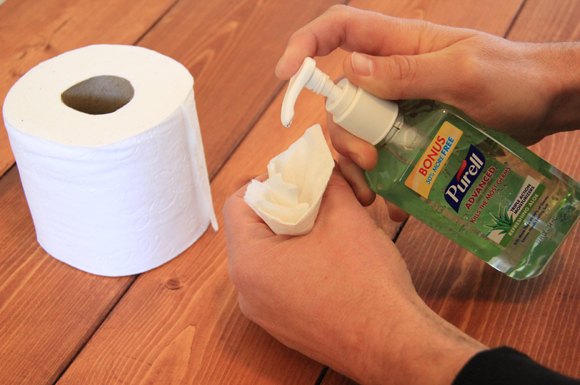 Hand Sanitizer and Toilet Paper
Aside from their obvious uses, liquid hand sanitizer and toilet paper make for a great back up fire starter. Simply make a bowl out of a couple of squares of toilet paper and wrap the edges up around it. Light the toilet paper and it will burn down and ignite the hand sanitizer, working like a little oil-fed lamp. This is an inexpensive, effective way to get a fire going if dry tinder is hard to find.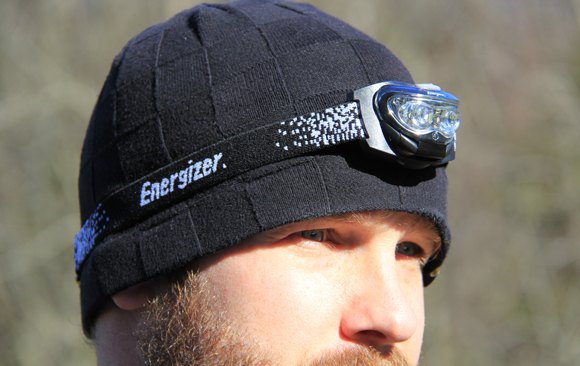 Head lamp
Lanterns are big and bulky and no one wants to carry a flashlight around with them everywhere they go. Headlamps make for easy, hassle-free illumination and keep both of your hands free at all times. Whether you're preparing a meal, pitching a tent or paying a late night visit to the facilities, a headlamp is simple hands-free illumination for anything you're doing after the sun goes down.
Hatchet
It's always a good idea to have a small hatchet with you to drive tent stakes in the ground, chop firewood, or even cut a small tree out of the trail. This little bow saw ax combo from Zippo can help with all of it. Whether you're driving tent stakes or cutting firewood, this little 4-in-1 tool is a convenient piece of equipment to bring with you on the trail.
Published March 11th, 2015 2:04 PM
Top Brands
Popular Articles