1 View
Tips on How to Reduce Insurance Premiums
June 24th, 2015 4:15 PM
Share
We're committed to finding, researching, and recommending the best products. We earn commissions from purchases you make using links in our articles. Learn more here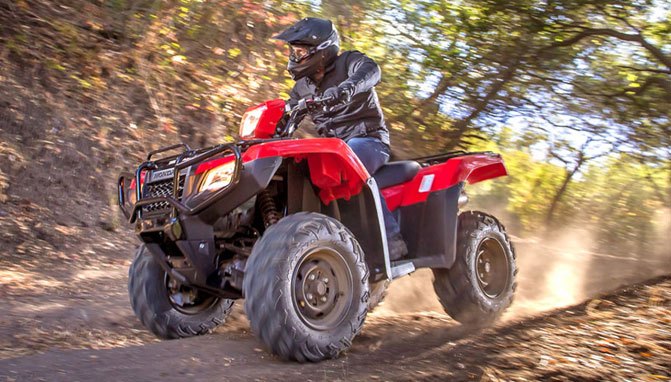 You don't have to sacrifice coverage to save money on ATV insurance
We're all looking to save a little cash where we can. One place where you may be able to boost your savings is with your ATV insurance. Now, we're not talking about going with the cheapest insurance you can find – that's not going to do you much good if you get into trouble. But there are ways that you can reduce your ATV insurance premiums. There are a few factors that determine your insurance premiums and we've found six handy tips you can use to reduce your costs:
Keep your driving record clean: It's true, you can get ticketed on an ATV, and these tickets can increase your rates. Drive safe and your ATV insurance premiums will go down.
Keep your claims record clean: It sucks that after you make a claim, your insurance rates can go up. Only make a claim when necessary.
Insure your ATV with the same insurance company: You do this with your home and car, why not with your ATV? Call your existing insurance provider to see how much of a deal you can score. Or if you have a few toys you'd like to insure, call a powersports broker to find out if it will help cut your premiums.
Where do you store your ATV: Do you leave it out in the driveway or keep it tucked away in the garage? Does it have an anti-theft devise installed on it? If you're taking extra measures to keep your ATV safe when you're not using it, let your insurance provider know – you could get a break on your premium.
Go with a less "sporty" model: We know, the more utility types of ATVs aren't as slick, but some models of ATVs are considered more aggressive and therefore typically cost more to insure.
Get schooled in safety: Take an ATV driver safety course – your insurance provider may offer a discount is you complete the class successfully.
Since ATV insurance policies differ across the states and provinces, be sure to talk to your insurance agent or powersports broker on ways you can to lower your ATV insurance premiums. Published March 24th, 2013 4:14 PM
Top Brands
Popular Articles