1 View
Five Cheap Rock Crawling Accessories For Your UTV
April 19th, 2018 11:29 AM
Share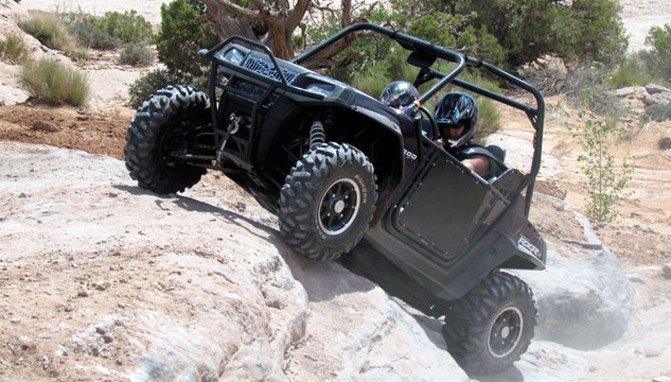 Building a custom rock crawler can get pretty spendy, but there are a few cheap rock crawling accessories most everybody can afford.
With the annual Easter Weekend events in Moab, Utah recently, the rock-crawling season is in full swing across North America. With a wide range of aftermarket parts, and the active imaginations of custom builders everywhere, there are some mind-blowing custom rock crawler rigs out there built for the sole purpose of driving up and across rocks that would normally seem impassable. But we don't all have the money to build a custom rock crawler. Besides, most of us use our UTVs for more than just one form of recreation. Fear not, my friends. You can add a few cheap rock crawling accessories to your UTV that will help you get that added performance on the rocks. Here are five cheap rock-crawling essentials for your UTV.
Sedona Rock-A-Billy Tires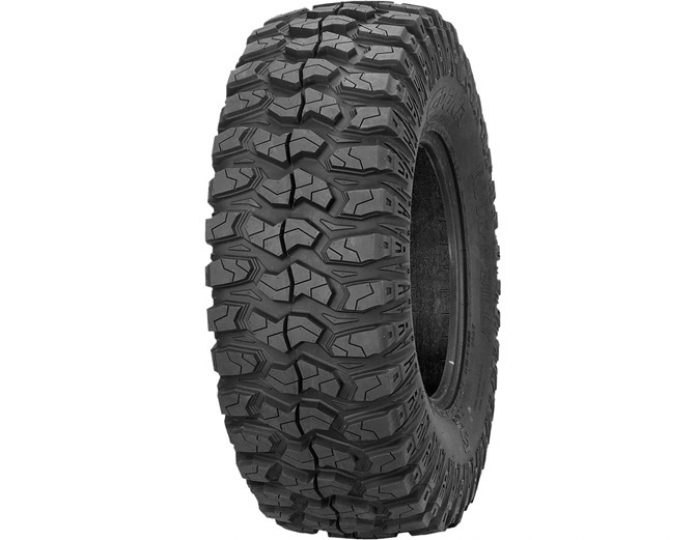 Everyone knows you need good tires on your UTV, regardless of the terrain type. For rock crawling, you want tighter spaced knobs with sipping grooves to provide extra traction on slicker surfaces. Sedona has a reputation for tires that work extremely well and don't cost an arm and a leg. The Sedona Rock-A-Billy tire is a great rock crawling option that will do very well in most all conditions. It has 8-ply construction for extreme durability and puncture resistance. Side lugs help grab traction when trying to climb up a rock face, or out of a deep rut on a wooded trail.
Synthetic Winch Rope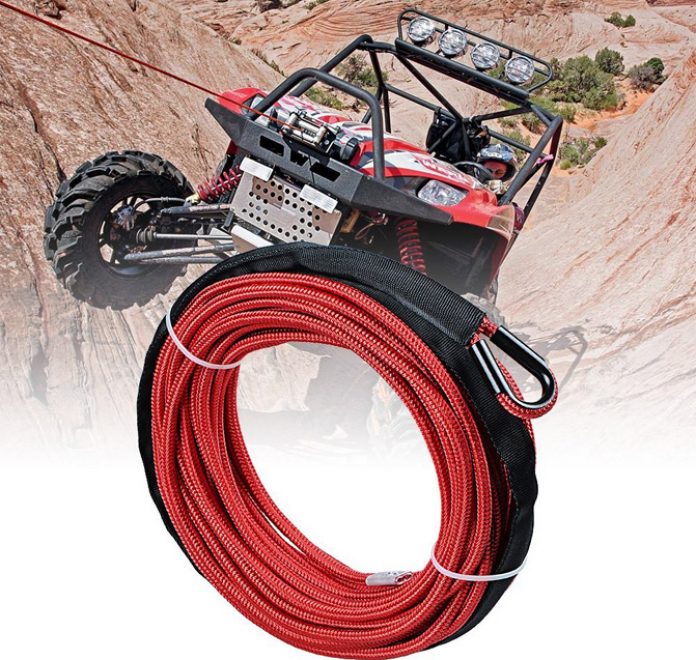 Chances are you already have a winch on your machine. If not, you need one of those, too. Synthetic winch rope is a far superior replacement to the steel cable that comes standard on most winches. It doesn't hold memory like a steel cable, doesn't rust like a steel cable and won't do near the damage if it does happen to break, unlike a steel cable, which can be lethal in that moment. For use in the rocks, be sure to get a rope with a rock guard to help keep it from getting damaged by extreme sharp-edged rocks. A must for any rock crawler and at under $35, a cheap hop-up for your machine.
Off-Road Jack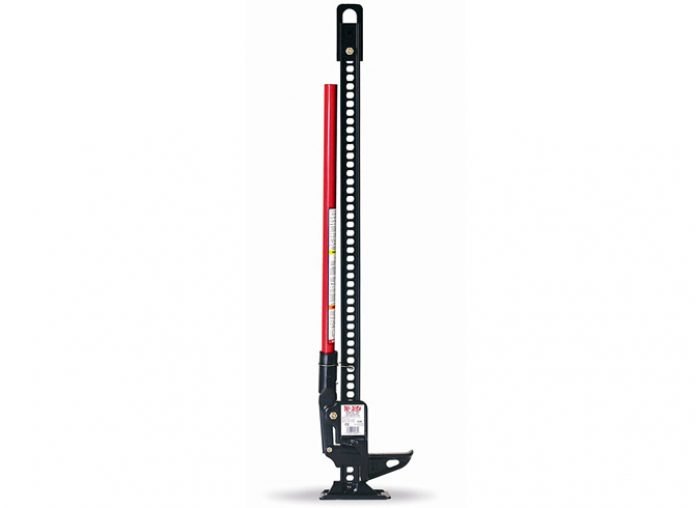 When you're on the trail, in deep mud, or halfway up a steep rocky pass, a flat tire can ruin the day if you're not prepared. Getting the machine jacked up and getting the tire repaired or the spare put on is vital, and not always the easiest thing to do. A high-lifting, off-road jack can make things much easier and is an essential item for your machine. It lets you lift the machine from wherever you can secure it, versus getting to the absolute lowest point on the machine, which may not be accessible on the trail. A good one will cost less than $80 and will get you back on the trail sooner. This is a cheap rock crawling accessory you'll be glad you bought.
Skid Plates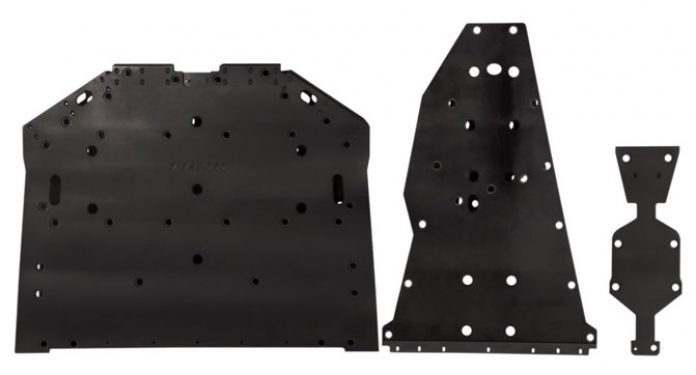 Rock crawling requires skid plates to keep the machine going. Those pesky rocks have a way of bashing the underside of the machine. This can lead to some seriously expensive repairs. An aluminum skid plate can also help you slide across the rocks as opposed to getting hung up on a frame rail. Get some that are at least 3/8″ thick or better and made from aluminum. Plastic skid plates work for mud, but just don't have the protection needed for rock work. Aluminum skid plates may not be the cheapest, but they are cheaper than a new motor.
Oversized Brakes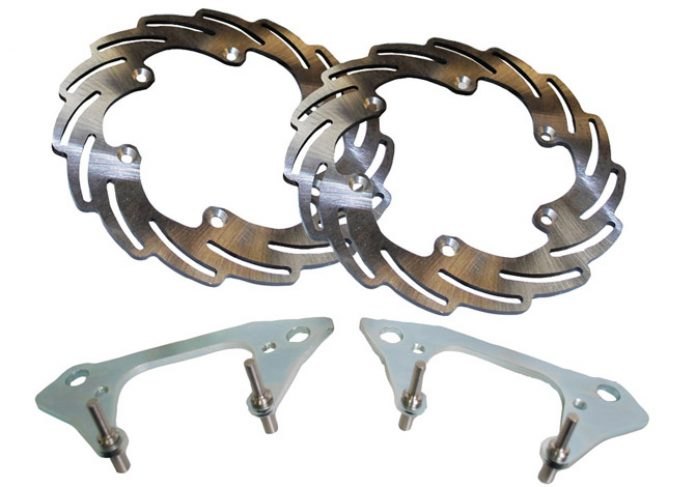 If you're going to spend much time rock crawling, you're going to want to take good care of your brakes. Your brakes are going to get a workout every time you go out. Slotted rotors help keep the brakes cool and good brake pads are essential. Switching to oversized rotors can add braking power and are a good hop-up for your machine – a perfect cheap rock crawling accessory.
Published April 19th, 2018 11:28 AM
Top Brands
Popular Articles