41 Views
May 25th, 2021 12:04 PM
Share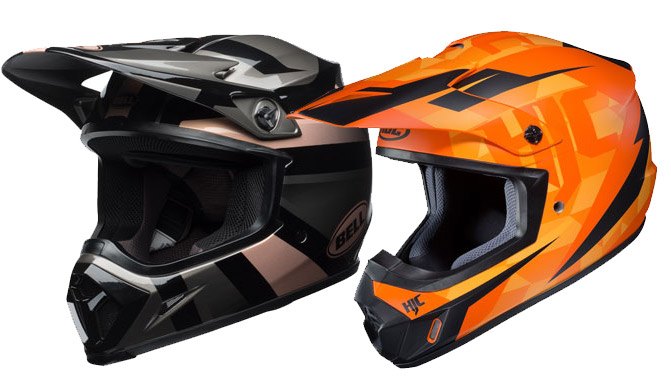 A good ATV helmet is a must.no matter your gender
There is no denying the importance of wearing a helmet when you ride an ATV. Here are the best women's ATV helmets available today.
It all happened so fast. I was ripping down the trail and really enjoying myself. My Yamaha Banshee was smoking fast and I was hauling the mail. The next thing I knew, the ground was coming up to meet me in that surreal moment. You don't even have time to think about how much it's going to hurt. In fact, all I remember thinking was how odd it was that the ground was coming up to meet my face. Thankfully, I was wearing a good, high-quality helmet that took the brunt of the impacts to my head. Everyone needs to wear a good, high-quality helmet when they ride an ATV. While the construction of a helmet doesn't differ between men's and women's ATV helmets, the style and fit does to a degree. Here are the best women's ATV helmets on the market today.
Women's ATV Helmet Fit
Before we get into the ATV helmets themselves, we need to talk about fitment. Women's ATV helmets fit just like men's in terms of sizing. In fact, the helmets aren't sized by sex, but by a standard "Adult" sizing. To find your size, you measure around the thickest part of the head, usually one inch above the eyebrows. Match that circumference to the helmet company's size chart and get the right one for you.
An ATV helmet should fit snug, meaning you shouldn't be able to poke your fingers in underneath it without it being uncomfortable. But the helmet should fit on its own without causing discomfort. One easy test is to quickly turn your head one way or the other and then abruptly stop. The helmet should stop, too, and not move.
And one other piece of important advice about fit – take out your ponytail! Helmets are not designed to fit over a ponytail at all, and trying to make one fit is bound to be uncomfortable and extremely dangerous. Find the helmet that fits best, put it on with your hair laying down and after it is fit and secured with the chin strap, you can put your hair into a ponytail behind and below the helmet.
Below we will look at the best women's ATV helmets. These cover a variety of price points, but all are designed to keep you safe when you are out on the trails in your ATV or UTV.
Table of Contents
1. Editor's Choice: Fly Racing Carbon F2 Shield MIPS
What makes the F2 Carbon a great women's ATV helmet is that it is lightweight with a carbon matrix composite shell. It has a Coolmax liner to help deter sweat, or glowing as my wife would say. There are tons of vents, too. The F2 is also equipped with Multi-Direction Impact Protection System (MIPS), which is the latest in brain protection advancements. You'll see many of the top helmets offered today have MIPS technology. There are lots of fresh new colors for the 2019 F2, including pink and teal. The best part is the price, as you can score one of the Fly lids for under $300! That's a great price for one of the best women's ATV helmets you'll find anywhere.
The ATR-1 is helmet that put 6D on the map and helped change the way off-road helmets are made. 6D's ODS (omni-directional suspension) technology took brain protection to a new level, as it helps absorb both linear and angular acceleration forces. And while it's not exactly budget-friendly, the prices of the 6D ATR-1 have dropped considerably.
Beyond the ODS technology, features include a shell made of a blend of carbon fiber, composite fiberglass, and Kevlar, CoolMax anti-bacterial fabric comfort liner, emergency release cheek pads, shear-away visor screws, roost guard, clavicle cutaway, and sternum pad. The ATR-1 meets or exceeds DOT, ECE ASTM, AU and AC standards and is backed with a three-year warranty.
Fox Racing is probably the most recognizable brand of riding gear and lifestyle clothing on the market today. It produces some of the most advanced riding equipment and the helmets they make have a great reputation for fit and safety, as well as style. The V2 has a lightweight fiberglass resin outer shell, and ten vents for cooling. It costs right around $300 and matches up well with other Fox riding gear.
The story I related at the beginning about how my helmet saved my life? Yeah, that was a Bell helmet. The MX-9 incorporates the MIPS system and has a polycarbonate outer shell for strength without the weight or higher costs. The MX-9 lids can be had for less than $200 and feature a great fit and some sweet styling. It has a five-year warranty and ventilation that you control to fit conditions and your own taste. It's one of the safest and best ATV helmets going, making it an key addition to our list of women's ATV helmets.
5. Troy Lee Designs SE4 Composite
One of the more advanced women's ATV helmets on the market, the Troy Lee Designs Composite is the middle child in the SE4 family (Carbon being the flagship and Polyacrylite the budget option). It features a composite matrix outer shell and MIPS brain protection technology to help protect the rider. As well, the SE4 boasts an EPP (expanded polypropolene) chin bar, 3D-contoured cheek pads with emergency release system, removable snap-in liner, plastic visor screws and brass inserts for easy impact break away, and 20 intake ports to help keep you cool as you ride.
Helmet Bags
If you are going to buy a helmet, you would be wise to protect your investment with a quality helmet bag. A helmet bag doesn't take up all that much more room than the just the helmet, but it will keep your lid safe rather than rolling around in your trunk or the back of your truck getting all dinged up.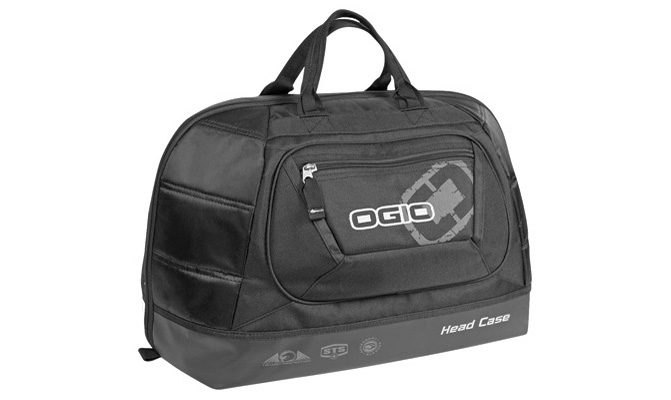 One option we like is the Ogio Head Case ($59.99), which is designed to fit any size helmet with or without a visor. It features integrated foam panels and fleece interior to cradle your brain bucket when it's not on your head. This helmet bag also has a protective zipper teeth closure to help prevent scratches, while an exterior zippered accessory pocket is a great place to store your phone or wallet.
If you don't want to spend quite that much on a helmet bag, there are a variety of other options from the likes of Fly Racing and Bell Helmets.
Women's ATV Riding Gear
While a helmet is the most important piece of safety equipment for ATV and UTV enthusiasts, don't forget the rest of the safety gear you should be wearing every time you ride. The good news is that there is more riding gear designed specifically for women than ever before - not just men's gear in women's sizes.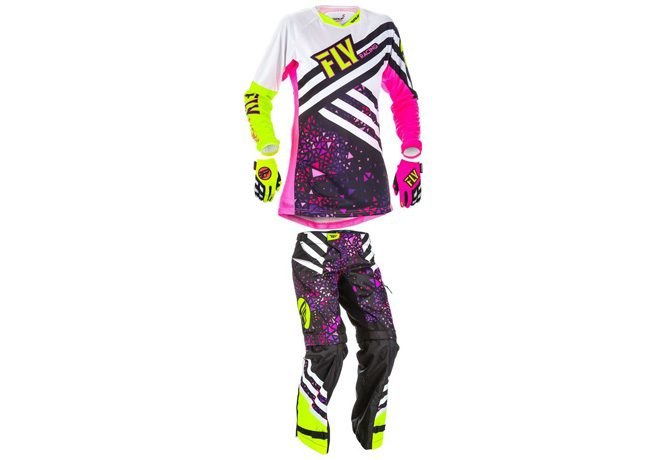 Fly Racing has a growing collection of women's ATV riding gear. The Fly Racing Kinetic line in particular has options cut to fit women with unique colors and patterns. The Kinetic jersey has integrated mesh ventilation panels, comfort-stretch and stretch-rib materials for improved fit and a tagless printed collar. The Kinetic pants are designed to provide an anatomically correct fit for women. The Kinetic gloves are lightweight with a reinforced double-layer palm.
Recent Updates
March 30, 2020: Added 6D ATR-1 and updated links to in-stock items.
We are committed to finding, researching, and recommending the best products. We earn commissions from purchases you make using the retail links in our product reviews. Learn more about how this works.
Published May 14th, 2020 11:11 AM
Top Brands
Popular Articles