31 Views
Five Tips for Taking the Dog in Your UTV
October 13th, 2017 4:03 PM
Share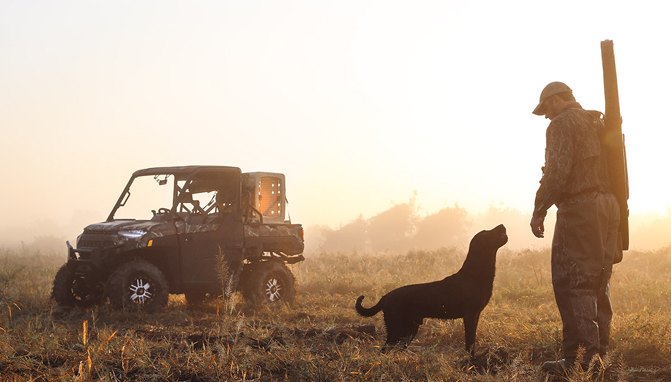 Dogs and UTVs go together like horsepower and smiles, but you want to make sure man's best friend is safe and sound. Here are five tops for taking the dog in your UTV.
It has long been said, mostly by dog owners, that cats are pets but dogs are family. Seriously though, this is pretty true. How often do you take your cat on a ride in the UTV? The dog, on the other hand, goes quite a bit, especially during hunting season. Making sure the dog is safe and comfortable should be a primary concern when taking the family pooch for a ride, too.
To help keep your four-legged friend safe, we've got some tips for taking the dog in your UTV.
Crating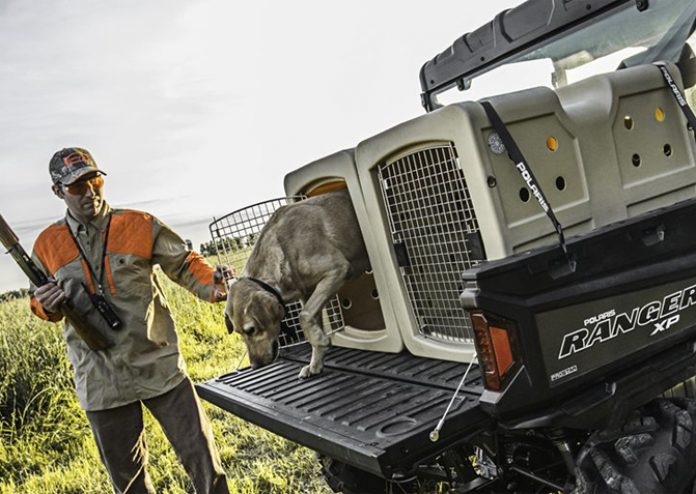 A kennel crate secured to the bed of your UTV is probably the best way to transport your dog in the UTV. This eliminates the possibility of the dog getting loose and jumping from a moving vehicle, or bumping into the driver. I've had my dog accidentally step on the gas pedal before. Stuff happens. A good crate will prevent this possibility. Make sure the crate is secure in the bed by using tie downs. Don't simply carry the crate in the bed, as it can fall out even at slow speeds.
Be sure to shop around for good crate options.
Cold Weather Crate Cover
If the weather is turning cold, your pooch can be pretty exposed back in the crate in the bed of the UTV. A good kennel cover will help you control the warmth of the crate and keep your doggie warm and cozy. A mud mat is a good idea too. This will help keep your dog's paws up and away from any mud and water that get tracked into the kennel.
Look for a cold weather crate cover here.
Collars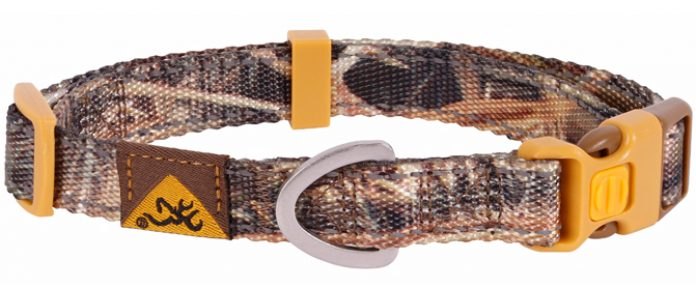 Of course, you must have a collar on your dog with a leash of some kind handy. On the collar, be sure you have your contact info along with the dog's name. It is a good idea to have the vaccination and dog license tags on there as well, so that if you and your pooch do become separated, the authorities, or whomever else finds your dog knows how to reach you and that your dog has been vaccinated, etc.
Water Bowl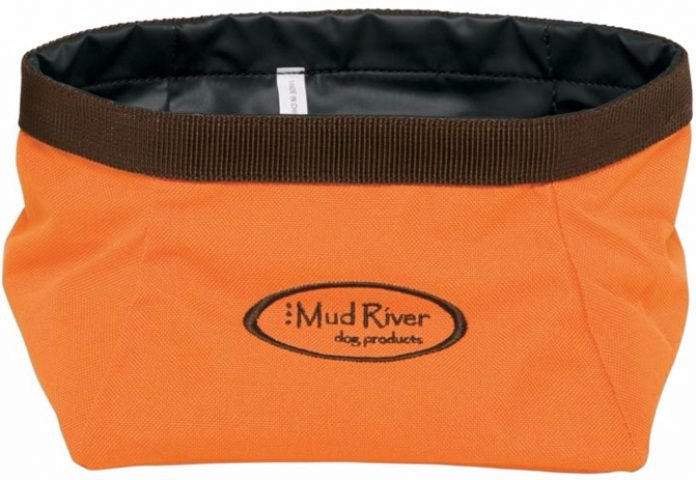 Your dog needs to drink water. In fact, it is more important for the dog to have access to water than you might think. Never transport your dog without having a way to get the pooch access to a drink. A portable water bowl and a bottle of water can make a huge difference in keeping your best friend happy and healthy.
You can shop for a portable water bowl here.
Training Collar
If your dog is a runner, and mine was, then you might want to look into an electronic dog training collar. Some dogs require a little negative reinforcement to get them to follow simple commands. It doesn't take long for them to learn and in the end, a training color is one of the best ways to keep them safe and secure by keeping them with you.
Published October 11th, 2017 1:02 PM
Top Brands
Popular Articles