1 View
When In Doubt, Gas It! + Video
March 30th, 2017 10:29 AM
Share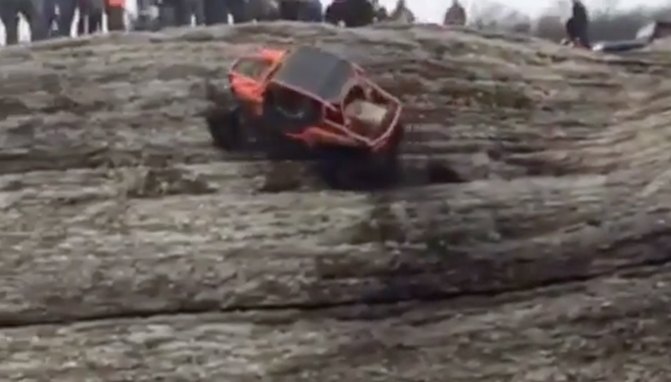 Save of the week brought to you by this guy.
We've seen this rock obstacle claim more than a few UTVs in recent months. Too often, especially when climbing rocks, more throttle just makes the inevitable happen faster. In this guy's case, more throttle probably saved the day…and a few thousand dollars in repairs. Sometimes you just need to gas it.
ATV.com recommends that UTV drivers wear a helmet and proper safety gear when behind the wheel.
A post shared by Rockbouncing Pics & Videos!!! (@rockbouncing) on Mar 28, 2017 at 6:29am PDT
Published March 31st, 2017 8:59 AM