1 View
Watch 3 Wheelers Fly Around an MX Track + Video
July 25th, 2016 11:07 AM
Share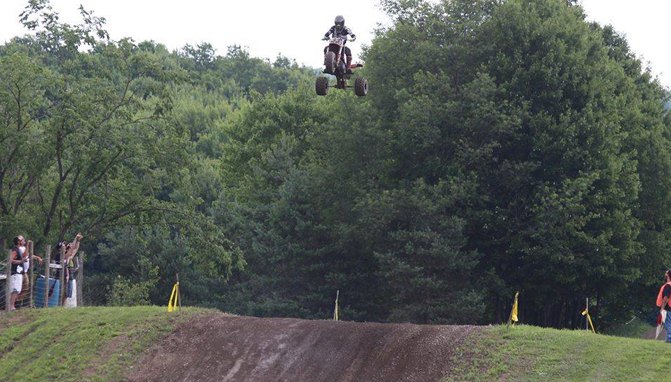 These guys may have been born in the wrong decade
No, this is not a flashback of a 3 wheeler race from the 1980s. Tanner Pies and Jacob Hall are two young racers who just happen to be fearless when it comes to the limits they'll push on their ATCs. Here is a collection of photos and videos of the two of them racing at Unadilla MX this past weekend.
Jacob Hall Clearing the Skyshot at Unadilla
It's been a few decades since we've seen a 3 wheeler fly like this…if ever!
Go Pro Video of Tanner Pies jumping the Skyshot at Unadilla
Published July 20th, 2016 3:49 PM