1 View
Muzzys Introduces Dual Exhaust System for Outlander 1000
February 14th, 2012 4:33 PM
Share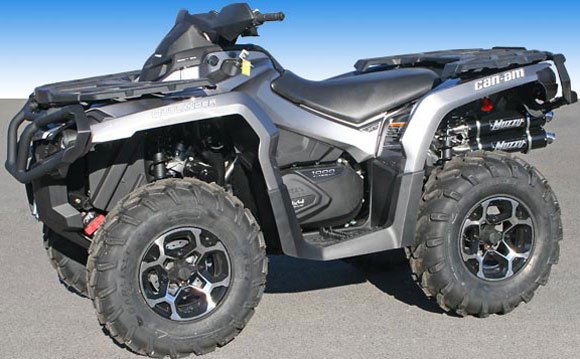 It's hard to think of a reason that you'd need even more power than the robust Can-Am Outlander 1000 already provides, but sometimes it's fun just to see what is possible. The folks at Muzzys are trying their best to push the power envelope with a new dual exhaust system for the horsepower-rich Outlander.
"This full stainless steel system features tuned, equal length head pipes that merge into a large collector and out into dual oval mufflers," Muzzys says in a release. "Front and rear integrated oxygen sensors allow for the easy addition of an air/fuel meter for easy tuning. Canister finishes are available in mirror polished, brushed or black coated. For noise sensitive areas the mufflers include a modular quiet core and spark arrestor."
For the less adventurous, a single muffler version and slip-on system is also available.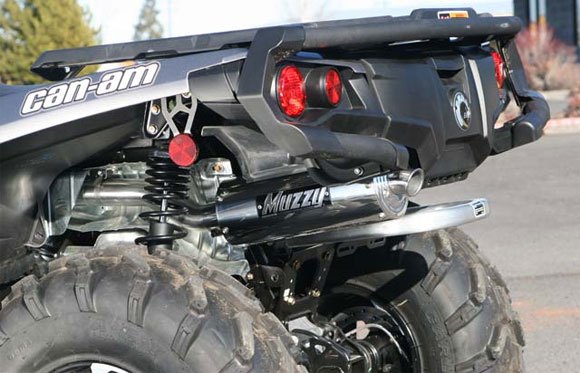 Dual Exhaust System Features:
Large diameter equal length headpipes
Merged collector mid-section
Dual mufflers with machined aluminum mounting brackets
Dual oxygen sensor bungs
Published February 3rd, 2012 4:49 PM
Top Brands
Popular Articles