1 View
Baron Drives RZR XP 900 To Second Straight WORCS Win
February 13th, 2013 12:32 PM
Share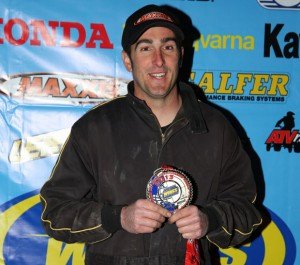 Polaris Racing/Holz Racing's Beau Baron picked up his second straight win to start the season at WORCS Round 2 in Primm, Nev. Baron piloted his Polaris RZR XP 900 to the finish line in front of every other Side-by-Side in the field, winning the Pro Production class. Second would go to Ryan Piplic, also in a RZR XP 900. Baron and Piplic sit one-two in the series standings after two races.
The Production 1000 class saw 16 RZRs line up and Mitch Guthrie Jr. in his Holz Racing RZR XP 900 again took the checkered flag. He also placed third overall behind Baron and Piplic. Jacob Shaw and Holz Racing's Jake Greco in their RZRs finished second and third.
The Production 700 Class saw a majority of RZR 570s entered. Polaris Racer Cody Rahders would take second place to Holz Racing's David Haagsma in another RZR 570 with round-one winner Michael Bunyea's Holz Racing RZR 570 finishing third.
The Production 850 class had Alfredo Ramirez and Chris Willing take first and third in RZRs. The Production 600 class, once again, only had one entry, Amelia Morton, who finished the race first.
The next WORCS race is Crazy Horse, in Lake Havasu City, Ariz., March 22-24.
Published February 13th, 2013 11:39 AM