1 View
GoPro Unveils New HERO4 Session Camera
July 6th, 2015 3:24 PM
Share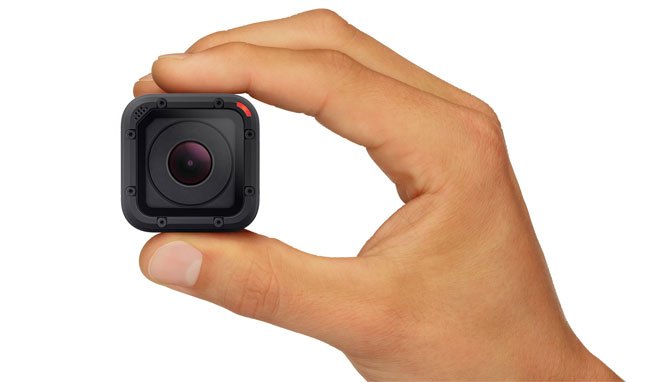 The smallest GoPro yet
GoPro's new HERO4 Session is the smallest and lightest offering yet from the action camera giant.
According to GoPro, the HERO4 Session is 50% smaller and 40% lighter than other HERO4 cameras. GoPro calls it the most wearable and mountable GoPro ever.
As you would expect from GoPro, the HERO4 Session comes with specially designed mounts and accessories that work with other GoPro gear to give the user a host of mounting options. This camera is compatible with all other GoPro mounts.
As for the specs, the HERO4 Session can capture high-resolution 1440p30 and 1080p60 video. GoPro says its high frame rate 720p100 video enables smooth slow-motion playback.
The HERO4 Session also allows users to capture 8MP single photos, Time Lapse photos at set intervals from 0.5 to 60 seconds, and Burst photos at 10 frames per second.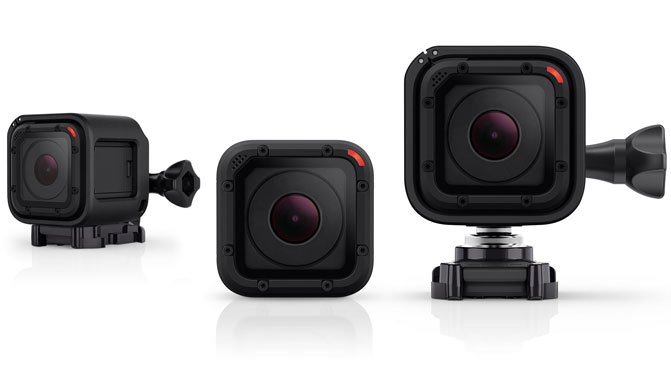 Waterproof to 33 feet (10 meters), the HERO4 Session eliminates the need for a separate housing. Open-air microphones help enhance audio performance in the water, while a specially designed draining system helps ensure that they don't get waterlogged.
Using the camera seems a simple process, even with a gloved hand. A single press of the shutter button powers on the camera and begins capturing video or Time Lapse photos automatically. A second press of the shutter button stops recording and powers off the camera.
Other features of the HERO4 Session include SuperView (for capturing wide-angle field of view), Auto Low Light mode (automatically changes frame rates based on lighting conditions), and built-in battery (up to two hours of recording time on one charge).
Another interesting feature is the ability to mount the HERO4 Session upside down, while capturing video right-side up. When the camera is mounted upside down, Auto Image Rotation automatically adjusts the capture orientation to right-side up so there's no need to flip your footage in post-production.
With built-in Wi-Fi and Bluetooth, you can connect to the GoPro App to control the camera remotely with your phone or tablet, view the content you've captured and share your favorite shots. The Smart Remote2 makes it possible to control multiple GoPro cameras from distances of up to 600 feet (182 meters).
Published July 6th, 2015 2:16 PM
Top Brands
Popular Articles