1 View
Shatter-Resistant Mirrors Now Available From QuadBoss
August 24th, 2016 1:21 PM
Share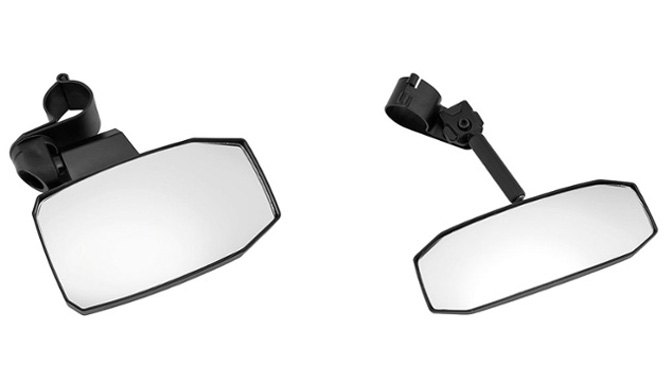 Mirrors come with a replacement guarantee
Maximize the view around your vehicle with new side view and rearview mirrors from QuadBoss. Made from shatter-resistant safety glass, these mirrors are the perfect addition to any UTV.
"You can roll your ride and you will not break these mirrors," says Jason Baldwin, Brand Manager for QuadBoss. "If you do manage to break a mirror, we will replace it, no questions asked."
Both the side view and rearview mirrors feature a convex surface that provides wide-angle views and image stability. The mounting system is highly adjustable, which provides the rider maximum viewing range around their vehicle. A low-profile mounting bracket makes them easy to attach and minimizes interference with other attachments. Both have a lifetime warranty.
The side view mirror has high-impact housing and a flip-back and foldaway design that prevents damage to the mirror. It also has a tension bolt to tighten the mirror joint so that it never loosens. The side view mirror is 6.5" x 8.6", while the rearview mirror is 10.2" x 3.9".
QuadBoss side view and rearview mirrors can be ordered through your local Tucker Rocky/ Biker's Choice dealer.
Published August 24th, 2016 1:20 PM