1 View
Can an Electric Truck Work as an ATV or UTV Tow Vehicle?
January 22nd, 2020 9:48 AM
Share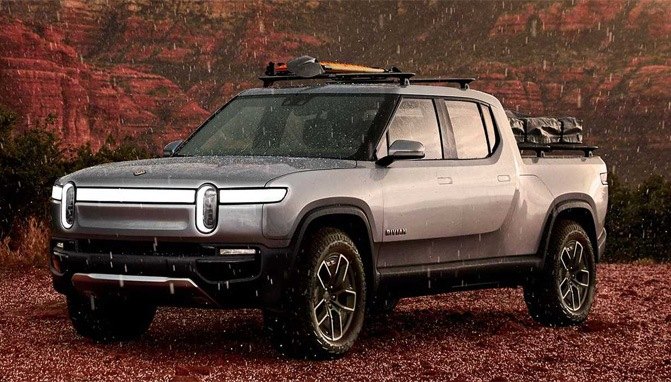 We look at some benefits and drawbacks of electric trucks for ATV and UTV owners
While electric ATV and UTV models haven't caught on enough to take significant sales away from gas-powered four-wheelers, it's a different story for on-road vehicles. Lately we've even seen some prototypes of electric pickup trucks and SUVs, which makes us wonder if an electric truck can work as an ATV or UTV tow vehicle.
Two new electric truck concepts in particular have caught the attention of auto journalists – the Rivian R1T and the Tesla Cybertruck. Let's look at some potential benefits and drawbacks of owning an electric truck if you need a tow vehicle for your ATV or UTV.
Discuss this at RivianOwnersForum.com
Electric Truck Benefits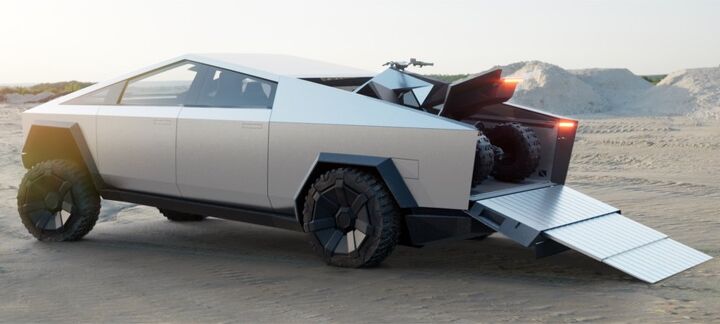 No Expensive Gas: Anybody that owns a full-size pickup is very familiar with the sting they feel at the fuel pump. Gas is expensive and big trucks burn a whole lot of it. Being able to plug in your truck at home after work and having batteries full of go-juice in the morning is pretty appealing. Of course, the power to top up those batteries is certainly not free. But it will be a good bit cheaper than what you pay for fuel at your local gas station.
Towing Capacity: A lot of folks are surprised to learn just how much an electric truck can handle. The Rivian R1T, for example, has a claimed towing capacity of 11,000 pounds, which is more than the majority of full-size pickup trucks. The Tesla Cybertruck takes things a step further with a claimed 14,000-pound towing capacity.
Power: You can't tow that kind of weight without some muscle and the electric trucks boast a lot of it. Rivian says its R1T electric truck will produce 750 horsepower and 829 lb-ft of torque. That's far more horsepower than any gas-powered full-size pickup truck and the torque is more than enough for any ATV/UTV trailer towing duties would require.
Electric Truck Drawbacks
Cost: Electric vehicles still carry a significant price premium compared to gas-powered versions, and that is a substantial barrier for many buyers. The base model Rivian R1T, at least for now, starts at $69,000, while the Tesla Cybertruck starts at $39,000 and tops out at $69,000. Compare that to gas-powered pickups where you'll find prices starting around $24,000 for a mid-size and $28,000 for a full-size, though prices can climb up to the $70,000 range if you really want all the features.
Range Anxiety: If you ride reasonably close to home, the upcoming electric trucks will have no trouble getting you there and back again. But range anxiety is a very real issue if you like to explore more far-off places. The Rivian R1T has a maximum range of 400 miles and the Cybertruck tops out at 500 miles. But you have to take electric vehicle range numbers with a huge grain of salt. When you add in a trailer with an ATV or UTV, those numbers will fall very fast. And you can't just pull into a gas station to top off when you are running low.
Dealer Support: Gas-powered pickup trucks have the benefit of enormous dealer networks and mechanics everywhere who know how to fix things when they break. Do you know where you local Rivian dealer is? How many people can fix a Tesla? But the biggest question of all is when will these vehicles be ready for sale? These are still prototypes and there's no telling how many will be produced and when we will actually see them.
Published January 22nd, 2020 9:48 AM
Top Brands
Popular Articles