1 View
UTVs Take Over the 2015 Sand Sports Super Show
October 5th, 2015 12:10 PM
Share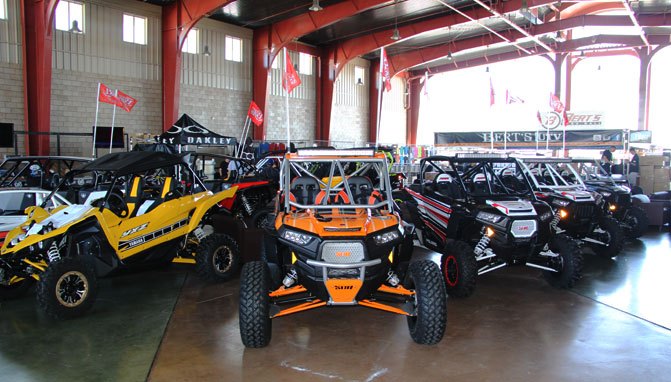 New YXZ1000Rs and wild RZR builds on display at mammoth consumer show
Every year, as a kick off to the southwest riding season, thousands of enthusiasts descend on the Orange County Fair and Events Center in Costa Mesa, Calif. for the Sand Sports Super Show, the largest dedicated off-road show on the west coast. We made the trip to Southern California to take in the 2015 iteration of the show.
Unlike similar trade and expo events that are closed to the public, the Sand Sports Super Show is a consumer-driven event where anyone can come and check out the latest and greatest products from the biggest names in the off-road aftermarket.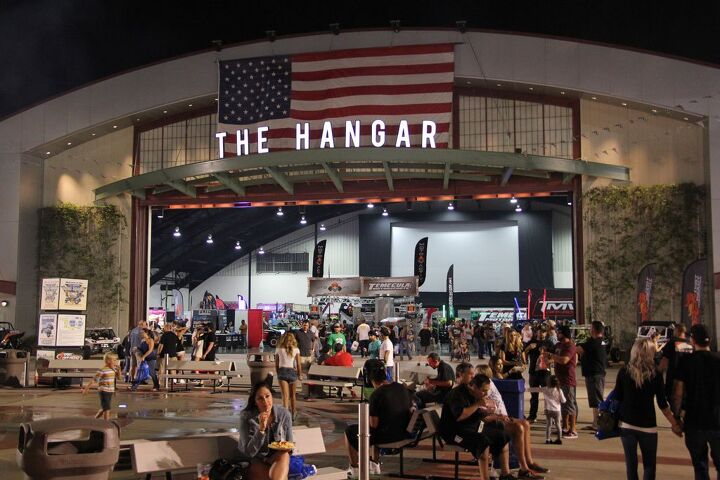 The gates opened on Friday at 4pm and the OC fairgrounds were hopping until they closed again at 10PM.
It comes as little surprise to anyone that UTVs have absolutely taken over the show. So much so that a more accurate name for the show could be the Southern California UTV Expo. Not to take anything away from the couple of sand car and ATV vendors in attendance, but when nearly every booth is jam packed with UTVs or UTV-related products, it's easy to gauge the interests of the audience.
Because this is a consumer driven show vendors come with the intention to sell. And sell they certainly did! Dealerships like Bert's Mega Mall and Chaparral Motorsports literally took over entire halls with dozens of stock and highly modified machines for sale, while OEMs had entire lineups of motorcycles, ATVs and UTVs on display. While Polaris was on the other side of the country getting down and dirty at Camp RZR East, we were a bit surprised not to see Can-Am in attendance, particularly as one of the major players in the high performance UTV Market.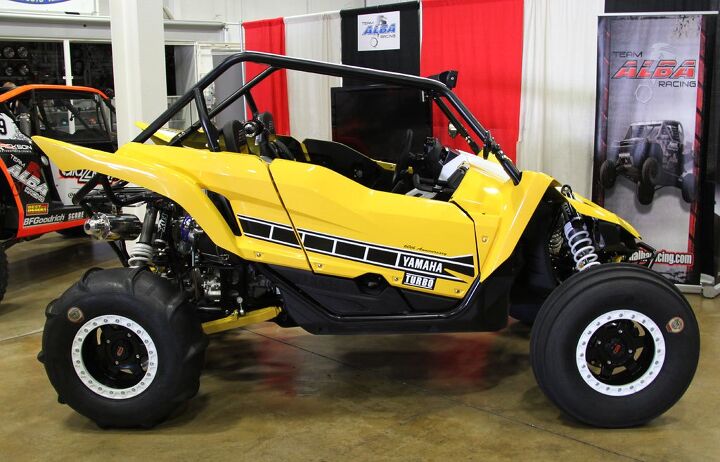 Plenty of Yamaha YXZ1000R UTVs were on display, including this turbo powered version from Alba Racing.
One OEM that was very well represented was Yamaha, which comes as no surprise considering the industry is still buzzing over the new YXZ1000R. Yamaha had several YXZs on display and just about every other dealership present had at least one YXZ in its booth. There's no question the industry is excited to see Yamaha back in the game with a pure sport Side-by-Side; now it's just a waiting game for the aftermarket world to catch up. Although most of the YXZs on display were bone stock, there were a few that had obviously been getting some attention like Dustin Nelson and Corry Weller's Lucas Oil Off Road race vehicles, as well as a turbocharged YXZ built by Alba Racing. Mountain Performance claims this turbo is capable of putting out 155 horsepower on pump gas and can reach upwards of 280 horsepower with its stage 3 turbo kit. Needless to say, we are very excited to see how this new vehicle stacks up against the RZR XP Turbo.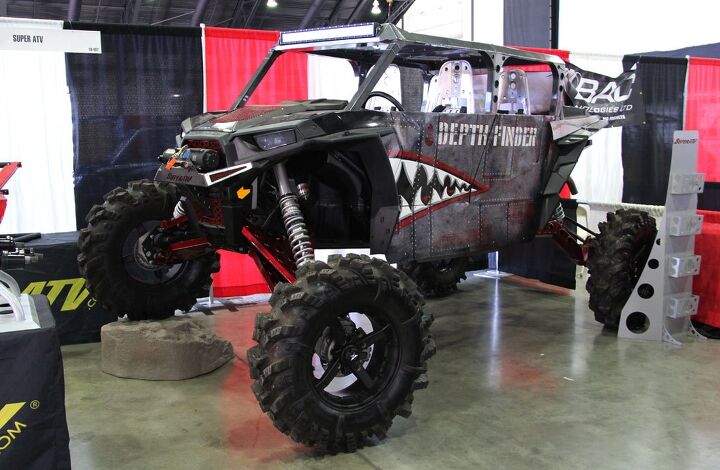 A show like this is usually the best place to see high profile builds from companies around the country as everyone brings out their latest and greatest projects.
While it's great seeing all of the OEMs present with all of the latest models, the stock vehicles really pale in comparison to all of the highly modified aftermarket vehicles. The Sand Sports Super Show has become sort of a Super Bowl for the UTV aftermarket, where the biggest builders from around the industry unveil their new products and top secret builds. Two companies you've always got to keep an eye on are SDR Motorsports and TMW Off-Road.
SDR Motorsports began teasing the internet world with the name "TT RZR" a few days prior to the show. We happened to arrive early on Friday before the show was open to the public and Tim Berendes, owner of SDR Motorsports, gave us a sneak peak at what he had been working on. The TT RZR is an incredible four-seat XP 1000 built to look just like a trophy truck. It features a custom Glazzkraft body kit and looks exactly like a smaller version of the real thing. Tim has plans to put the TT RZR into production, but for now he's only making 20 of them. We think it was an incredibly creative idea and, to be honest, an affordable route for someone who wants a trophy truck but can't cough up the half a million dollars that it would cost to build one.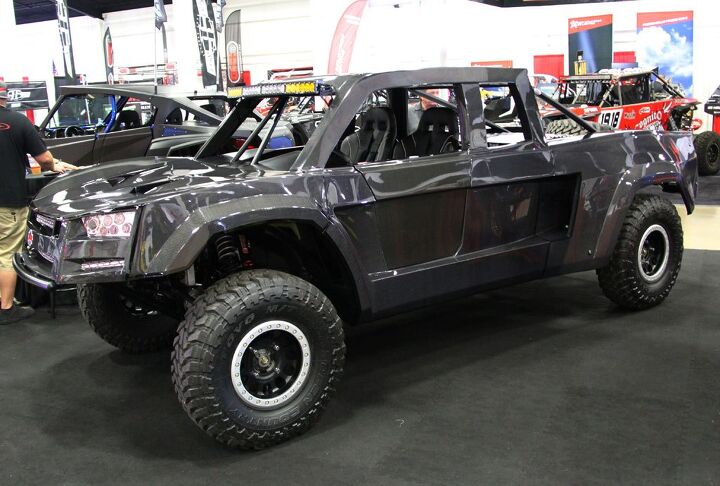 SDR Motorsports' Trophy Truck RZR was a showstopper.
TMW Off-Road is another company that always brings something unique to the Sand Sports Super Show and this year was no exception. We have to be honest that at first glance we were mildly disappointed with Project Werewolf, as it appeared to be just another customized XP 1000. Not that it wasn't nice, but we were just expecting a little more considering what we've seen TMW bring to the show in prior years. Then we walked around the backside of the vehicle and noticed it had four exhaust headers coming out of the engine…on each side.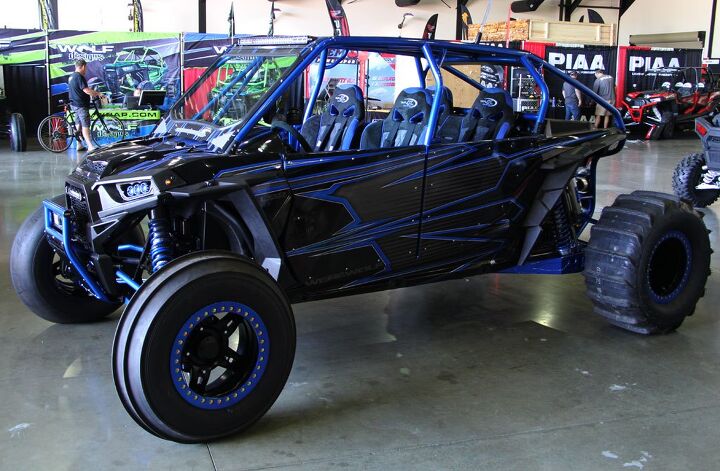 To call this UTV a sleeper is an understatement. TMW Offroad did a great job of maintaining the RZR look on this incredible LS conversion.
As it turns out, Project Werewolf features an LS 2 engine package that puts out over 430 horsepower. Matted to a Mendeola transmission and supported by a custom TMW suspension system, this LS conversion is one mean RZR… if you can even call it that. The project was a joint venture between TMW Off-Road and Wolf Designs, maker of custom UTV wraps, and the two companies plan to offer this new vehicle package for sale to the public.
Because the Sand Sports Super Show is not merely a trade event, vendors are able (and encouraged) to sell product at the show. For a few vendors, like Rugged Radios and Fullerton Sand Sports, the Sand Sports Super Show is the biggest event of the year.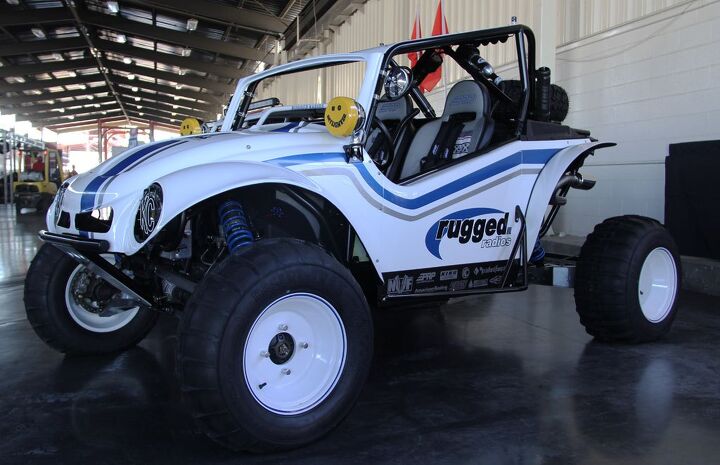 This was definitely the year for replica vehicles. Rugged Radios did an awesome job with its Baja RZR XP 1000.
"Our goal is to eventually take over this entire hall" says Rugged Radios founder Greg Cotrell. "This is our biggest event of the year and we pull out all the stops. We're currently on both sides of the aisle filling up about half the hall and someday I'd like to make the whole hall the Rugged Radios hall."
Other vendors have a hard time just making the product they have last throughout the weekend.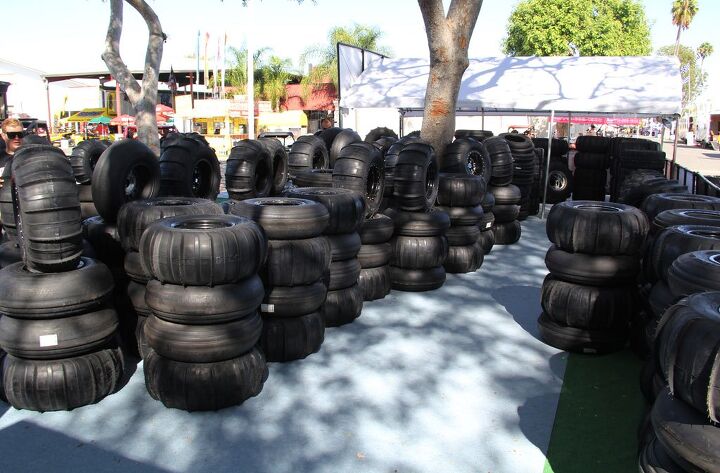 Some vendors bring product in by the trailer full and offer huge discounts to attendees until it's completely gone.
"We sold all of our XP Turbo sand tire & wheel kits on Friday night" says Dave Kuskie of Fullerton Sand Sports. "People literally walked in and said 'What do you have for the Turbo? Okay, I'll take it!' and that was that. We joked that we might set up a mini golf course in our booth by Sunday if this keeps up."
There is literally something for everyone at the Sand Sports Super Show and if you're not shopping for new UTV parts, there's plenty of entertainment to keep you busy throughout the weekend. As a follow up to his new partnership with Arctic Cat, Robbie Gordon had his Stadium Supertruck Series burning laps for the crowd all weekend long and Arctic Cat used the event as an opportunity to debut its new line of Robbie Gordon accessories for the Wildcat.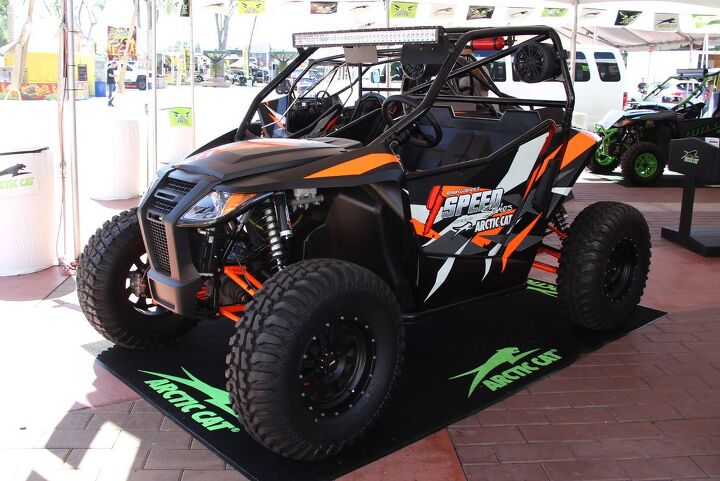 This Wildcat was outfitted with Robby Gordon's SPEED accessories.
The new line features a host of accessories, including updated suspension components, race inspired seats, harnesses and steering wheels, all boasting the recognizable SPEED Energy color scheme. As a premier sponsor of the Stadium Supertruck series, Arctic Cat looks to gain major attention as a UTV class will be incorporated into the nationwide touring series. It's exciting to see UTVs finally getting involved in the series; we just hope at some point it will provide more of an open format so more racers and manufacturers can get involved.
Despite being primarily a UTV-centric event, there were still a handful of the "old" quad cycles on display around the event center. Lokomoto brought a fleet of tricked out drag bikes showing that the diehard ATV crowd is still alive and well. Both Honda and Yamaha had a number of ATVs on display, also.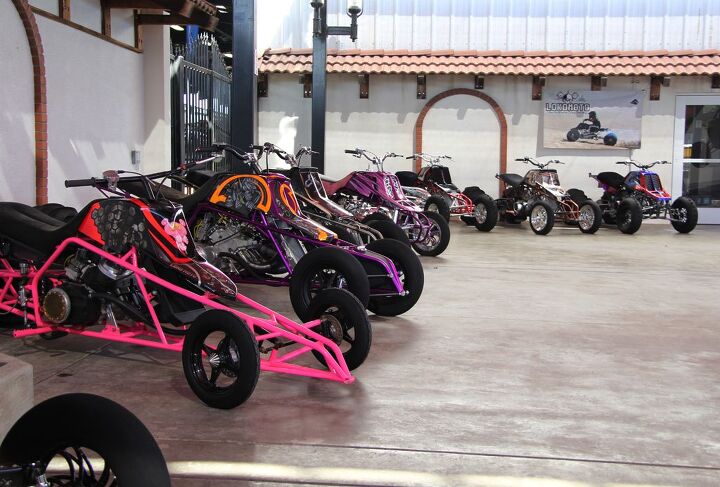 Though the Sand Sports Super Show is mostly UTVs, some dedicated ATV builders were also showing off their modified machines.
After a day and half of walking the show, we're pretty sure we logged at least a few miles between the numerous buildings and all there is to see at the Sand Sports Super Show. Now it's time for everyone to head home and install all the new goodies they bought for their machines and get ready for Camp RZR West in Glamis. It will be here before we know it!
Published September 22nd, 2015 2:58 PM
Top Brands
Popular Articles