1 View
590-Horsepower Electric Nikola NZT Specs
March 27th, 2018 2:10 PM
Share
Fast Facts
Motor - 198 to 440 kW
MSRP - $28,000 to $61,000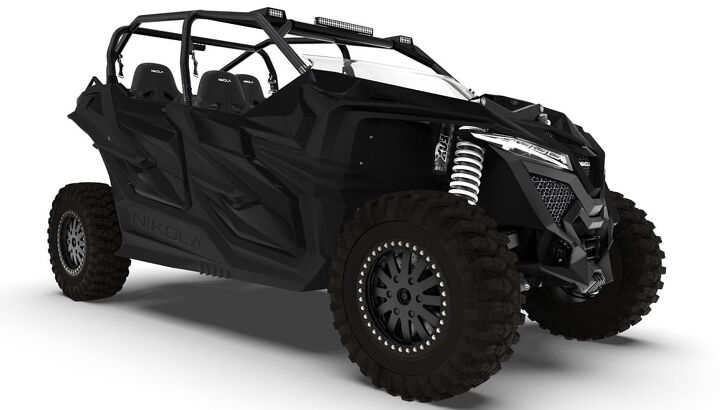 It won't be available until Spring 2019, but the Nikola NZT specs have been released and the claimed numbers are downright shocking.
After being teased about the high-powered electric UTV for two years now, the most recent Nikola NZT Specs have been released and the company is hoping for a Spring 2019 launch.
We wrote about the Nikola electric UTV back in May of 2016 and it's been one big tease ever since. An electric UTV that churns out three times more horsepower than any current Sport UTV is enough to get anybody's attention, but UTV fans want to see a finished product. While we don't have that, we can bring you the Nikola NZT specs.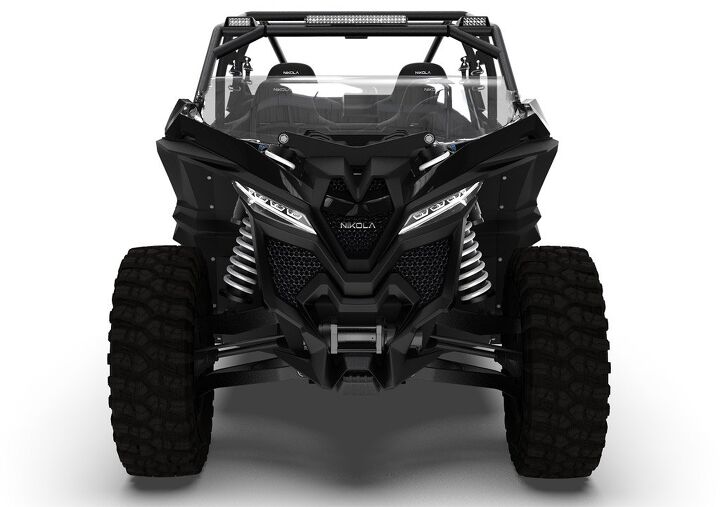 You can pre-order a Nikola NZT with one of four different powerplants. The base model Nikola NZT 198 features a 198 kW motor that produces a claimed 266 horsepower. Move up to the NZT 280 for a 280 kW motor that produces a claimed 375 horsepower. Next up is the NZT 352 that has a 352 kW motor that produces a claimed 472 horsepower. Finally, the flagship NZT 440 boasts a 440 kW motor that produces a claimed 590 horsepower and 722 lb-ft of torque.
Additionally, three different battery options are available. According to Nikola, the 75 kWh battery offers a range up to 90 miles, while the 100 kWh battery can handle up to 120 miles and the 125 kWh has a maximum claimed range of 150 miles.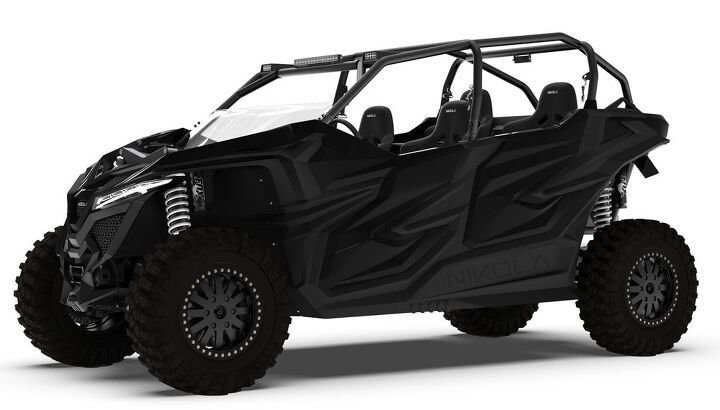 Three charging options are also available: standard 110V household current (14-hour charge time), 240V (seven-hour charge time) and 400V (three-hour charge time). We don't know which battery this charge time is associated with, but it's probably safe to assume it's the smaller 75 kWh version.
Nikola says the NZT will feature a direct drive system with no belts. Motors and gears are found at each wheel, which is designed to increase efficiency, while providing faster acceleration and "incredible regenerative stopping power."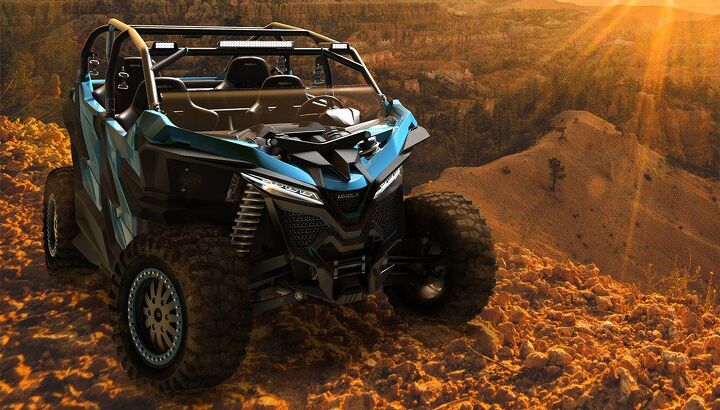 As for suspension, the Nikola NZT boasts FOX Podium internal bypass 3.0 shocks on all four corners, which control 20 inches of travel.
According to the Nikola NZT specs, the vehicle will feature 33-inch Kevlar-reinforced tires, though neither a brand nor a ply rating is listed. The tires will be wrapped around 17-inch cast aluminum beadlock wheels.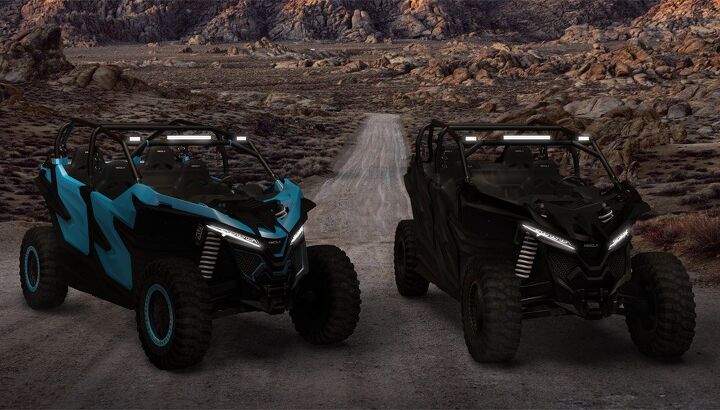 Looking at dimensions, the Nikola NZT specs show a total length of 151 inches, width of 62 inches, height of 74 inches and wheelbase of 118 inches. Thanks to the big 33-inch tires, ground clearance is an impressive 14.5 inches.
Vehicle weight, as expected, breaks new boundaries. With the smallest motor and battery, the Nikola NZT has a listed dry weight of 2,300 pounds. Move up to the biggest motor and battery and that number climbs to a massive 4,400 pounds.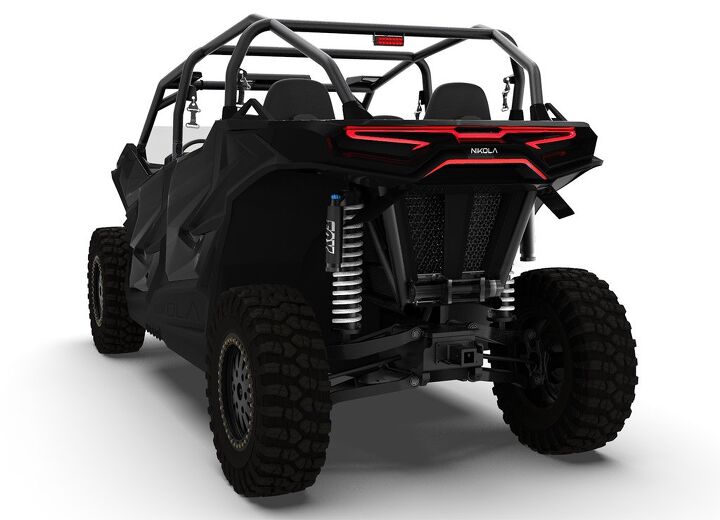 Other features include massive 14-inch disc brakes (claimed 14-foot stopping distance), front and rear winches, torque vector 4×4, and two-year warranty.
Price
The big question is how much will all this cost? According to the Nikola NZT specs found on https://nikolamotor.com, the base model starts at $28,900, but if you choose the largest motor and battery, the estimated price jumps to $61,900.
Nikola NZT Specs
Motor
198 kW




280 kW




352 kW




440 kW
Power
266-590 horsepower
Torque
Up to 722 lb-ft
Range
90 to 150 miles
Shocks/Travel
FOX Podium internation bypass 3.0 / 20″ of travel
Tires
33″ Kevlar reinforced
Brakes
14″ discs
Wheelbase
118″
Length x Width x Height
151 x 62 x 74″
Dry Weight
2300 to 4200 lbs
Ground Clearance
14.5″
Seats
4
MSRP
$28,000 to $61,000 (estimated)
Published March 27th, 2018 1:58 PM
Top Brands
Popular Articles