6 Views
US Army Orders Brace of All-Electric Volcon Stag UTVs
October 14th, 2022 8:59 AM
Share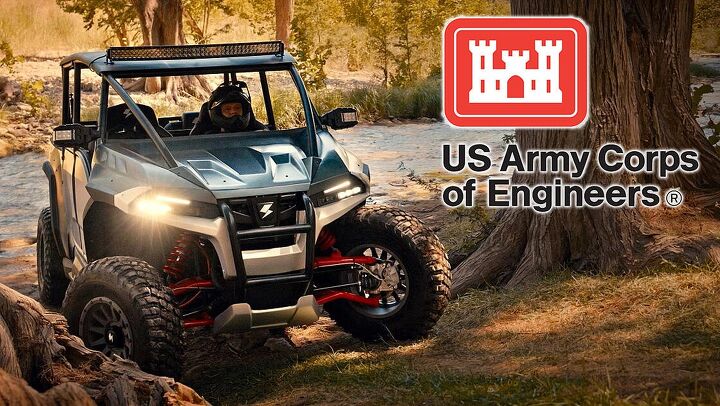 Volcon, an all-terrain company based in Texas, has been given a government order for a pair of their all-wheel drive, fully electric UTVs. Research arms of the U.S. Army have requested two Stag side-by-sides from the Austin-based business and are expecting to take delivery of them in mid-2023.
A logistics program in the, erm, Department of Logistics awarded the order for a pair of what's being described as 'slightly modified' commercial versions of the Stag. This being both a government agency and part of the military, it is unlikely we will ever know the scope of these mods. Bigger electric motors? Better batteries? Who knows. Consumer models of the Stag have a total driving rage of roughly 100 miles on a full charge of its 42 kWh battery, with the ability to hoover up enough electrons for that task in about six hours. Horsepower can top 140 ponies, torque is a robust 265 lb.-ft, and payload checks in at 1,550 pounds. Good specs – ones which we assume are pumped up for military use.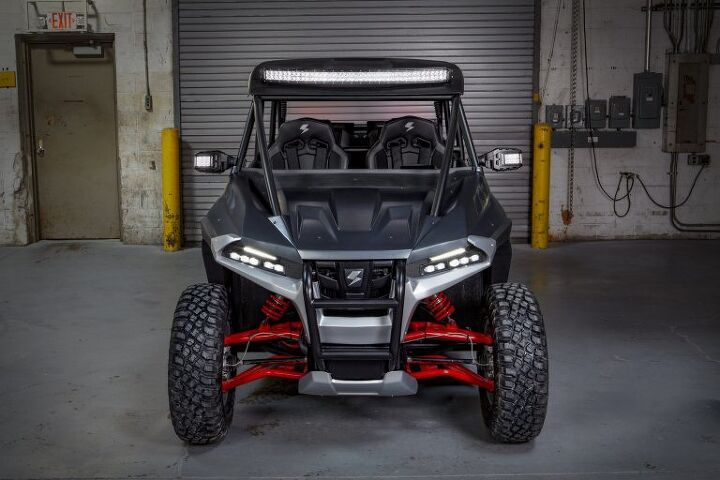 These units which are headed for government work will include a fully enclosed cabin, bound for evaluation to support the U.S. Army Corp of Engineers disaster and emergency response missions. Tasks could include emergency power support, infrastructure assessments, debris removal, plus potential urban search and rescue.
While many point out EVs have having limited range and long "refueling" times compared to rigs powered by gasoline or diesel, there's an argument to be made that all-electrics have a leg up in certain situations. They can be run indoors or in tight quarters – as may frequently happen in emergencies – without all hands choking on exhaust fumes. If the Stag can act as a mobile power source in outages, so much the better.
"This award is a significant first step into the federal government marketplace," says Richard Tannery, the Company's Vice President of Global Defense and Government Programs. "Given the increasing demand for government fleet electrification via the Department of Defense's Operational Energy Strategy, and now via executive order, we are well positioned to develop and deliver high performance electrified platforms to meet a diverse array of government applications." All that word salad is a long-winded way of saying they're in a good spot to collab with the feds considering the stated aggressive timelines for fleet electrification.
Published October 14th, 2022 8:59 AM
Top Brands
Popular Articles