1 View
John Deere Recalls Certain Utility Vehicles Due to Fire Hazard
June 13th, 2023 8:27 PM
Share
John Deere has issued a recall for several models of their Gator utility vehicles due to a potential fire hazard. The affected models include the XUV590E, XUV590M, and XUV590M S4, which have been identified as having a possible fuel leak issue beneath the fuel cap. The leak poses a risk of fire, which necessitates immediate action from consumers who own these vehicles.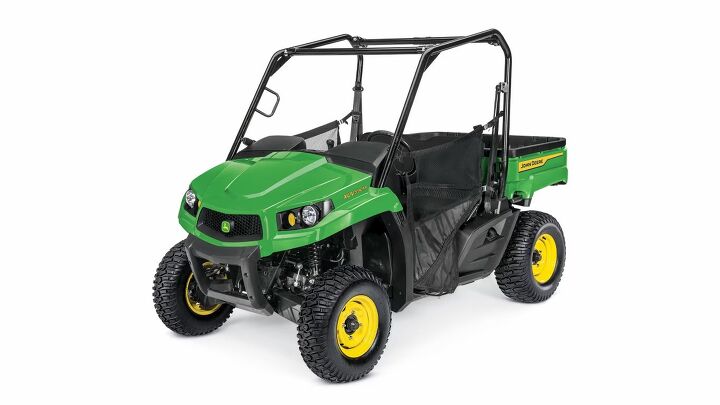 The recall, announced on June 8, 2023, affects approximately 1,600 units in the United States and an additional 60 units sold in Canada. Consumers are advised to halt the use of these vehicles immediately and reach out to Deere & Company for a free inspection. If necessary, a free repair will be provided as part of the remedy for this issue.
The affected Gator utility vehicles can be identified by the model number, visible on the hood. The John Deere and Gator names are also printed on the cargo box. They were available in green and yellow, olive & black, or TrueTimber® Kanati® Camo colors. The serial number, located on the vehicle frame to the right of the rear hitch receiver, can be used to confirm if a vehicle falls under this recall. The specific serial numbers included in the recall are available in the official recall details.
Thankfully, no incidents or injuries related to this issue have been reported so far. The recalled utility vehicles were sold at authorized John Deere dealers nationwide and online between December 2022 and March 2023. The price range for these vehicles was between $14,500 and $17,500.
Deere & Company can be contacted at 800-537-8233 from 8 a.m. to 6 p.m. ET Monday through Friday and 9 a.m. to 3 p.m. ET Saturday for further information. Additional details can be found online under the "Product Recall Information" section on the John Deere website.
The manufacturer of the recalled vehicles is Deere & Company, based in Moline, Illinois. The vehicles were manufactured in the United States. The official recall number is 23-768.
Published June 13th, 2023 8:27 PM
Top Brands
Popular Articles