91 Views
Volcon Inc. Begins Low-Volume Production of Stag UTV
October 26th, 2023 3:06 PM
Share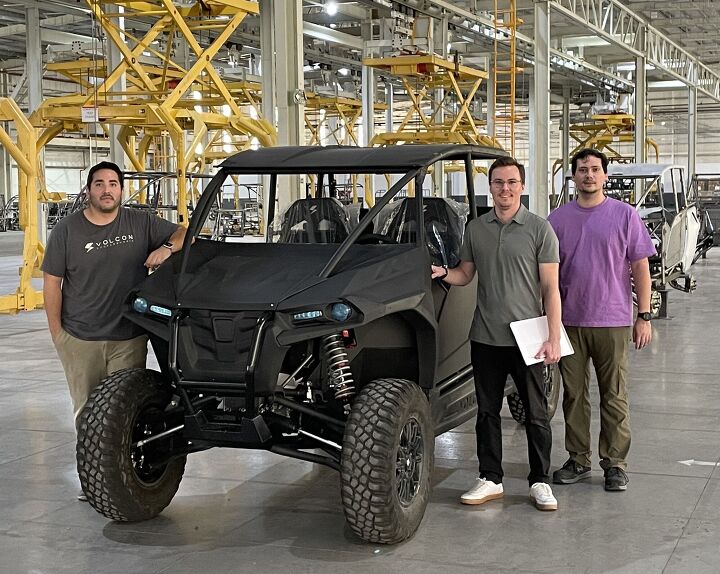 Volcon Inc., the first company to focus exclusively on all-electric, off-road powersports, has announced the commencement of low-volume production for its flagship product, the Stag UTV. The announcement comes as a significant milestone for the company, fulfilling its previous commitment to begin production by October 2023 and setting the stage for shipments in Q4 of this year.
The Stag UTV is being manufactured by GLV Ventures and is currently undergoing the final stages of production validation testing. This includes capturing drive mode data, systems calibration, and quality analysis. The company has already completed compliance testing, further solidifying its progress in the market.
Volcon plans to make its initial shipments to the US Army Corps of Engineers, in line with a recent collaborative research and development agreement. The Stag UTV will be available in four different trim levels, with the Stag LTD being one of them.
Jordan Davis, CEO of Volcon, expressed his enthusiasm about the company's achievements, stating, "We believe Volcon, unlike several of its peers and early-stage competitors in the EV space, is accomplishing what many could not; the successful design, prototyping, and production of a new fully-electric entrant into a mature market. We are very excited to be nearing the final weeks of a years-long vehicle program, and I couldn't be more proud of the team that has brought us to this point."
Early testing results for the Stag have been promising, particularly in terms of its 0-60 performance, which has been recorded at the top of its class. The company aims to offer an unparalleled off-road driving experience with the Stag UTV.
Published October 26th, 2023 3:06 PM
Top Brands
Popular Articles