1 View
2015 Gilbert National TrailFest: Day 2
October 10th, 2015 11:20 PM
Share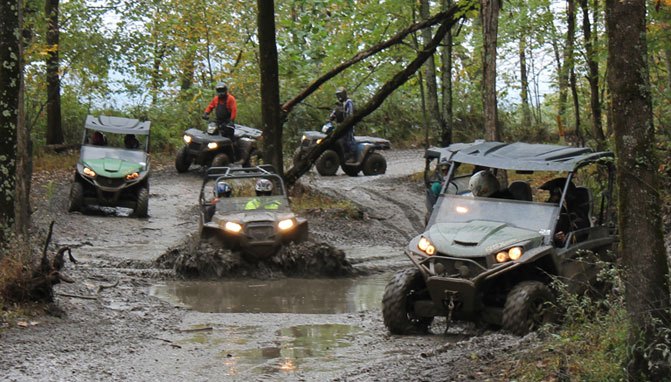 Even more mud and a massive ATV parade in West Virginia
After a rain-soaked Friday at Gilbert National TrailFest, the ATV.com crew was excited to get in some more riding on Saturday.
By the time we got to the trails, it was evident we were not the only ones with the same idea. Saturday was the busiest day of TrailFest and West Virginia's Hatfield-McCoy trails were pretty crowded near the trailhead in Gilbert. Once we got past Trail 12 to Trail 37 things started to clear up a little.
Despite the dry skies, the trails were still pretty slick with mud from all the rain we experienced in the past couple of days. Plenty of standing water dotted the trails, but the green (easiest) and blue (intermediate) trails were easily passable. Feeling emboldened, we tried to test ourselves on one of the hardest trails (Trail 32). However, when we saw a group of three ATV riders turning around about half way up the trail, we lost our nerve and turned our Kawasaki Teryx4 around.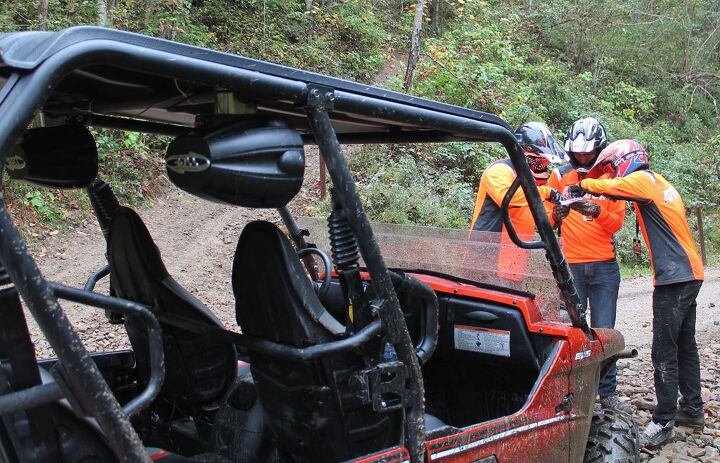 Thank goodness for trail maps.
We continued to ride around Trails 17 and 14 before heading back to home base. Our radiator was absolutely sealed tight with mud from our morning ride session and things were getting hot when we finally pulled into the Stone Creek Lodge.
After uninstalling the BOSS Rebel PowerSports sound system we added to the Teryx4 Friday, we gave the machine a serious bath and cleaned up the sound system. Part of the reason we brought the system to West Virginia was to give it away, so we picked a winner from our raffle tickets. Congratulations to North Carolina's Kimber Salah!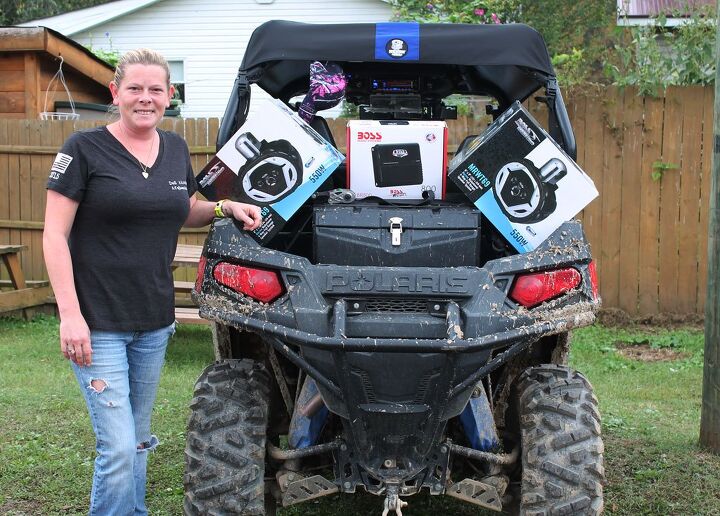 Kimber Salah was the lucky winner of ATV.com's BOSS Rebel PowerSports Sound System giveaway.
With evening approaching, we made our way to the Larry Joe Harless Community Center, which is the main staging area for TrailFest. The streets were lined with people waiting for the parade. Hundreds of ATVs and UTVs, some adorned in Halloween costumes, rode through Gilbert to oohs and aahs from spectators. It felt like the whole community of Gilbert was watching and was one of the highlights of TrailFest.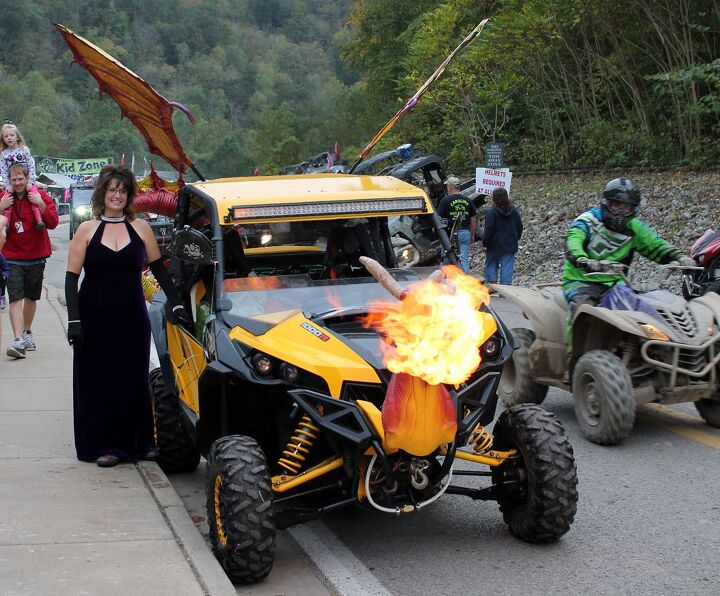 This Can-Am Maverick was decked out in a dragon costume, complete with fiery breath.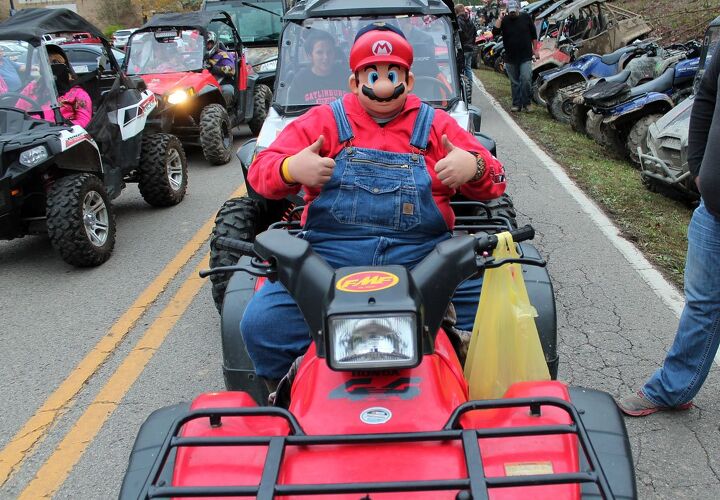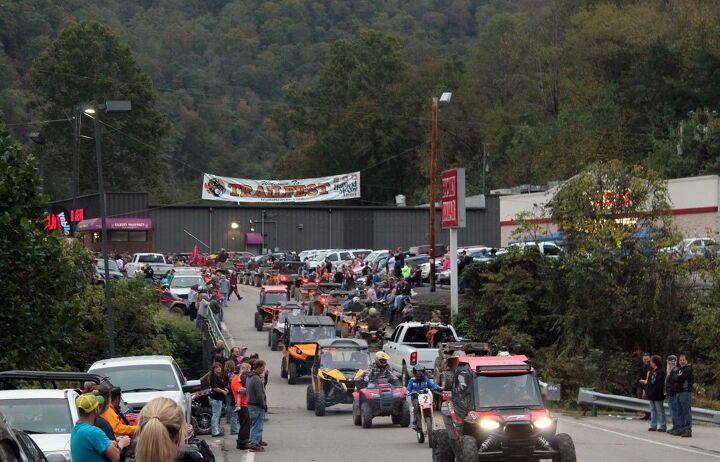 Hundreds of ATVs and UTVs took part in the annual TrailFest parade.
Following the parade, we made our way to the mud pits to watch the brave souls who dared take on the nasty West Virginia mud. We saw three riders give it their best shot, but they all came up short and needed an assist from a tractor and a tow rope to get out. The only person we saw make it through the mud was a young man who ran through without a machine.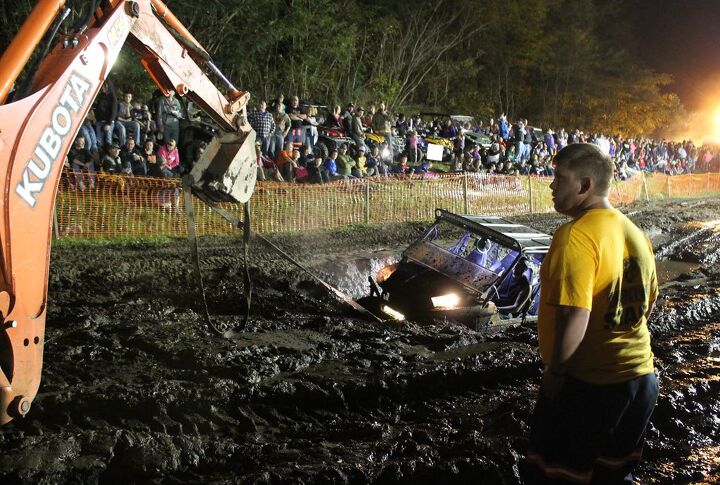 This Kawasaki Teryx4 needed a little assistance.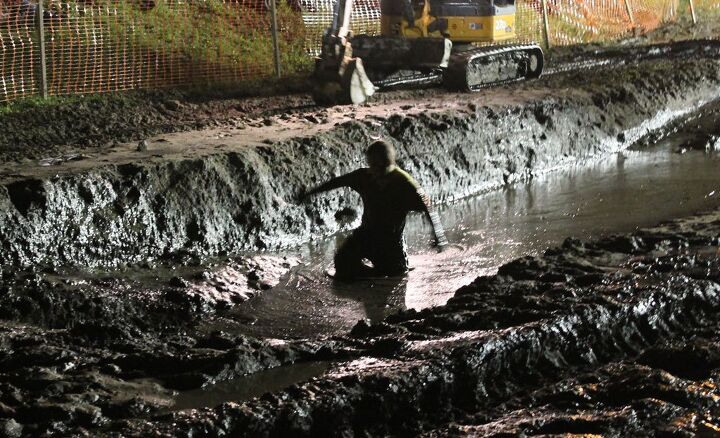 Hopefully it's laundry day at his house.
Behind the mud pit was a zip line, a drag racing area and a concert stage. We stuck around to watch the festivities for an hour or so before packing up and calling it a night.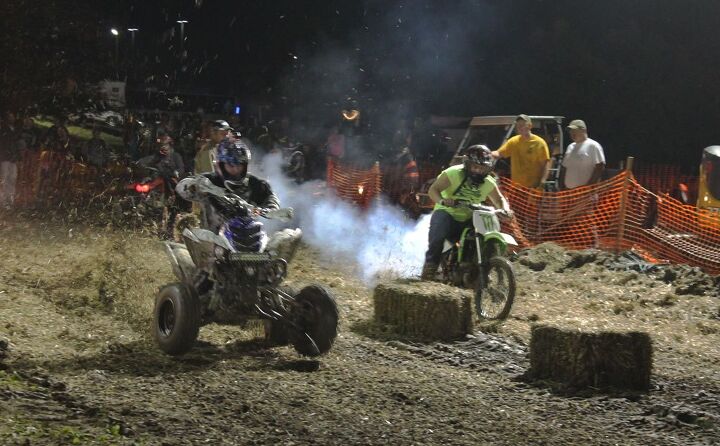 Published October 10th, 2015 11:09 PM
Top Brands
Popular Articles