1 View
Motorfist Announces New Off-Road Line of Riding Gear
October 28th, 2016 1:21 PM
Share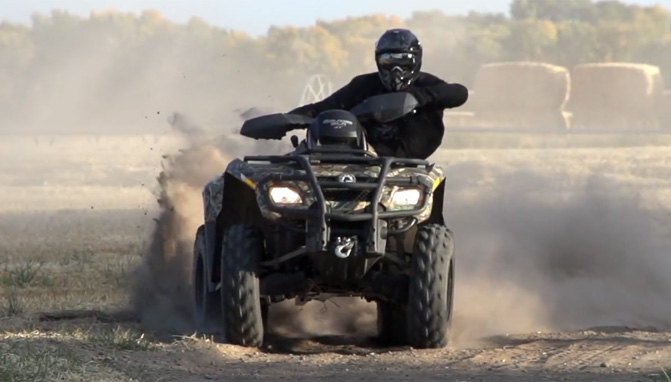 Four different lines of ATV and UTV riding gear available
We just got word today that Motorfist is coming to market with a new off-road line of riding gear. We are very familiar with Motorfist's snowmobile gear and have been wearing the Alpine jacket (waterproof and breathable) for more than a year now on ATV, UTV, snowmobile and bicycle rides. It is our go-to piece of active outerwear.
Motorfist's off-road gear isn't scheduled to hit showrooms in the spring of 2017, but we do know that four different product lines are coming.
Ranger Series
The Ranger Series is an over the boot line that offers a jacket, jersey, pants and gloves. The Skyline Series is an in the boot that includes jersey, pants and gloves. The Pilot Series is designed specifically for ATVs and UTVs and includes a rugged looking jacket and pants. Finally, the Defender Series designed for mud and rain and includes packable jacket and pants.
Skyline Series
Check out the press release below:
After years of fans asking, Motorfist has answered. Motorfist is pleased to announce the release of an offroad line designed for Enduro, SxS, and ATV riders.
The new lineup blends simplistic design, subtle tones and offroad functionality to ensure performance on a variety of vehicles. Four jacket and pant combinations will be offered tailored to diverse riding conditions. Rally rides, single track, and desert runs were all carefully considered in the design of these products.
Pilot Series
The colors are sure to be a hit with riders who would prefer to make a statement with their riding style rather than loud colors.
The often overlooked ATV/Side x Side rider will be pleased to try on Motorfist's Pilot gear, a jacket and pant specifically designed for keeping the dirt, muck and dust off. The series is designed to combine technical features and style fitting for work and play.
Defender Series
Dealers can pre-order product in mid-October and product arrives in dealer showroom floors early Spring 2017.
Visit www.offroad.motorfist.com to learn more.
Published October 28th, 2016 12:27 PM