1 View
Are ATV Rentals Your Ticket To Summer Fun?
June 26th, 2018 11:13 AM
Share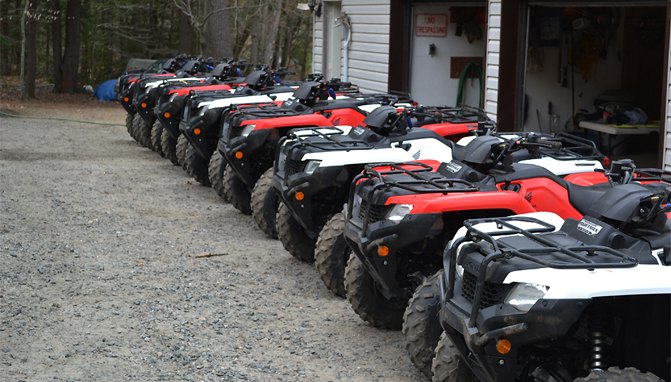 If you're looking at ATV rentals and going on a big adventure, there is some information you need to know before you head out. Plan accordingly to get the most fun from your experience.
Riding ATVs is serious fun and something that many of us love to do. Whether riding the trails, blasting the dunes or going on an epic adventure, An ATV can unlock places that would otherwise be difficult to reach, and do so in an extremely fun way. There are several good reasons to consider ATV rentals for going on a fun, summertime ride, too. Renting an ATV could very well be just the right trail to take your summer fun to an all-new level.
Rental vs. Ownership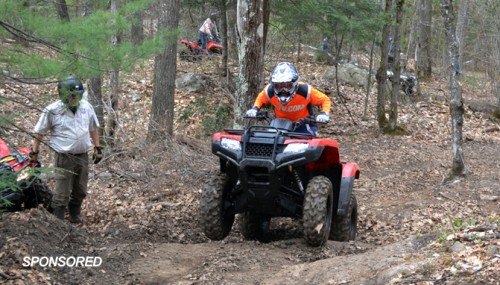 Get a Taste of ATV Riding with a Guided Tour
Owning a new ATV is a significant investment in more ways than one. In case you haven't noticed, they aren't cheap. Back in 1987, I bought a brand-new Yamaha Banshee for $2,456 out-the-door. In 2006, the last year they were produced for the U.S. market, the list price was $6,199 for basically the same machine. Today, most new ATVs cost closer to $10,000. That's a serious chunk of change. Add in the costs of maintenance, licensing and transportation and that goes up. And then you have to store it and insure it, too. Owning an ATV today represents a significant investment.
Renting ATVs is an option for some that makes a lot of sense. For the cost of a few months' worth of payments, you can rent an ATV for a day of fun in many of the top ATV destinations. You don't have to worry with things like maintenance or break downs, as most reputable ATV rental agencies handle all of that for you. They also transport your machine to the trail for you, or are located directly on the trail so you can just hop on and go. Most have the safety equipment to go along with the machine, such as a helmet and goggles, available with the rental agreement, or for a small extra fee. You also don't have to worry about storing the machine.
The Costs of ATV Rentals
Renting an ATV isn't going to be cheap. You're most likely not going to find a deal on an ATV comparable to renting a car. ATV rentals are more expensive because of the limited market for them, combined with the tremendous insurance costs for the owners of the businesses and the wear and tear on the machines due to the conditions they are used in. You wouldn't be able to get a mid-sized sedan from the car rental place for $35 a day if they knew that you were going to take it up the Hell's Revenge Trail in Moab, Utah.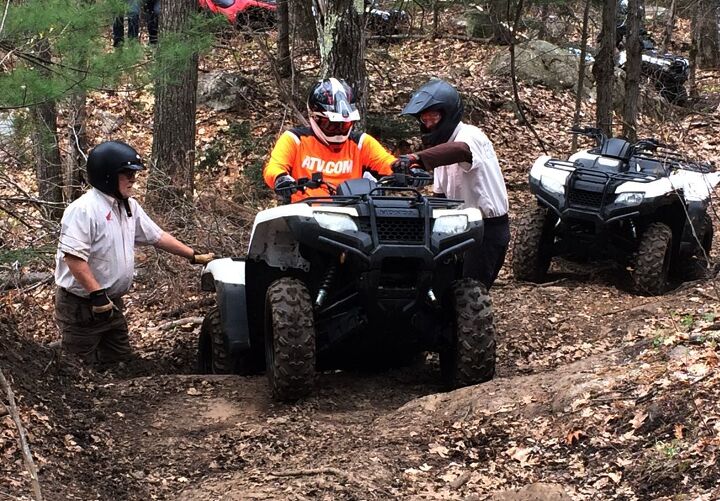 Some ATV rental operators also offer guided tours. This photo was taken when we introduced a rider to ATVs at Bear Claw Tours in Ontario, Canda.
ATV rentals tend to be by the hour, with most rental places having a four-hour minimum. Rates depend on where you're at, and the time of year. Popular destinations, like West Virginia's Hatfield-McCoy Trails or Michigan's Silver Lake Sand Dunes, will have greater demand, especially during the peak seasons, so rates will tend to be higher. Out-of-the-way locations, like the Uinta Mountains in northern Utah, have some great deals on rentals, like under $200 for a whole day on a newer Can-Am Outlander.
Other fees associated with ATV rentals include a security deposit, which can be pretty steep. If you're renting an ATV, you had better be prepared that the deposit could be as much as $1,000 or more, per machine. This means you will promise to bring it back on time as per your rental contract. Some locations charge an insurance fee for damages in case of an accident that is above and beyond the deposit. This can include things like fuel and belt wear. With so many machines having CVT transmissions these days, it isn't uncommon to have a small fee that covers additional belt wear. This is to keep you from burning up the belt due to negligent riding.
Just Ride!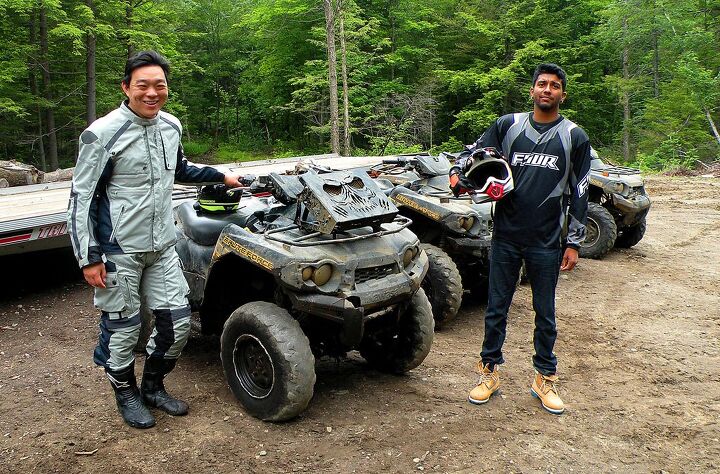 We introduced two friends to ATV riding by renting some machines from Back Country Tours in Ontario, Canada.
One very interesting program is available to folks in Canada. CFMoto, a company that has a great presence across Canada, has a unique rental program called Just Ride. This program lets people pre-pay for multiple ATV rentals or even Side-by-Sides. The renter can use these rides at any time throughout the agreement period and at any participating dealer across the country. There is even a clause that puts a percentage of the money toward the purchase price, should you decide to buy an ATV during the contract period. Is this a program that might catch on across all of North America? We'd hope it does.
The beauty of ATV rental versus ownership is convenience. If you own a machine, but don't have the time to ride, it just sits in your garage, looking lonely and making you feel bad every month when you send in that payment for something you don't use. You may own ATVs and use them often, but want to rent one at a destination so you don't have to haul your own ride across the country. A friend and avid ATV rider just rented machines on a trip to Hawaii. Kind of hard to haul his ATVs there. Do your research and plan ahead, and you can have a fun, safe ATV rental experience.
Published June 26th, 2018 11:13 AM