1 View
GNCC Offers New Single Seat Class for Polaris ACE
June 18th, 2015 2:55 PM
Share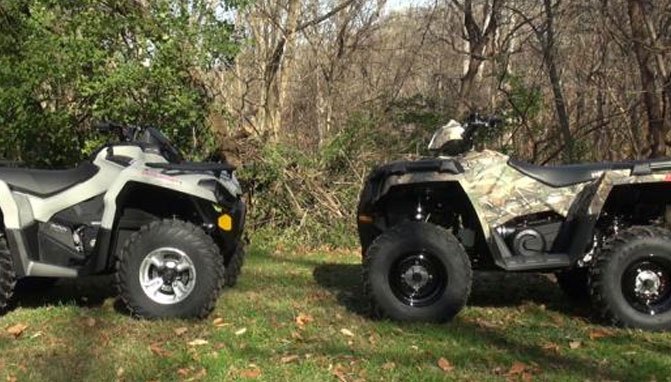 Polaris has partnered with the Grand National Cross Country Series (GNCC) to sponsor GNCC's newly added Single Seat Class.
"GNCC is excited to introduce the Single Seat Class into our racing format," says GNCC Director Tim Cotter. "When Polaris commits to something, they commit 100 percent and we have no doubt that the ACE is destined to be a main stay in off-road."
The GNCC Single Seat Class will be available for single seat production models up to 570cc, and engine and suspension modifications will be permitted. The vehicles will race on the UTV course but in a separate race from the UTVs.
"ACE inspires confidence, is comfortable and is incredibly capable making it a great option for the beginner racer, as well as a fun platform for the more experienced," says Donna Beadle, race team manager for Polaris. "GNCC races offer the type of terrain where ACE shines and we look forward to working with them to promote the class."
As part of the sponsorship, Polaris is offering racer discounts on select ACE vehicles to those racers who raced any vehicle in at least half of the races of a qualifying racing series in 2014, and intend to race full 2015 season in the Single Seat Class. For all other racers, Polaris will offer its Reimbursement Program for new 2014 or 2015 ACEs purchased after Sept. 1, 2014. Racers interested in this program will receive a $1000 reimbursement at the end of the season as long as they competed in more than half of the qualifying events. The reimbursement will be limited to the first 50 qualified submissions. More information and complete rules about Polaris' Racer Discount and Reimbursement Programs can be found at www.polarisfactoryracing.com.
The first GNCC Single Seat Race will be at The General, March 14, in Washington, Ga.
Published March 6th, 2015 5:16 PM
Top Brands
Popular Articles