90 Views
ATV Oil Change: How to Do It and Why You Shouldn't Skip It
July 15th, 2021 4:57 PM
Share
We're committed to finding, researching, and recommending the best products. We earn commissions from purchases you make using links in our articles. Learn more here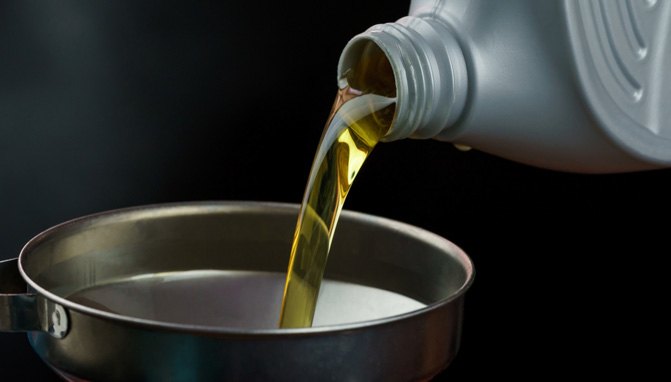 Don't skip this essential job.your ATV's life depends on it
Keeping routine maintenance up on your ATV or SXS is crucial. It is not only important for the health of the rig, but it also keeps your investment running at its best. One thing that does seem to get set aside from time to time is the oil change. Sadly, this is dangerous and somewhat careless if you want an honest opinion. Completing an ATV oil change regularly is important and should not be ignored. There is a little bit of a debate as to the time line for changing engine oil in an off-road vehicle and maybe some of that is carried on the shoulders of how you drive the machine or what type of oil you might use. It has always been our stance that if you are going to be cheap, this is NOT the place to do it.
1. Editor's Choice: Quality Oil and Oil Filters
These are the most essential for your ATV oil change. Oil and its lubricity in the engine ensure the life of the gears and bearings as well as the cooling of internal engine parts. Of course, consumers think they know best for the most part and will ignore specific details or recommendations from the manufacturer because, well, they think manufacturers are like the old parent that is too smart to be right. Right? Wrong! Companies that build these machines have invested millions of dollars in getting the specific weights and types of oil correct for their machine to last forever. Heed their advice and follow their instructions carefully. Some will advise you to use a higher weight oil for a little better viscosity during the heat of the summer or if you are the type of owner that beats on their ride like an unruly junkyard dog. An OEM service manual is best for keeping a good handle on the specific items you need for an ATV oil change and your machine's overall health. Now we know you might have a specific brand of oil you love to use but be sure it meets the same standards set by the maker of your rig.
Now that you have your oil picked out, it's time to choose one of the many ATV oil filters that are available. We know you are now thinking about just how much money you spent on that good oil, and you are probably saying to yourself "I'll get that bargain brand oil filter and save money there", and that my friend, will be an even worse mistake. There are companies that make great filters, and we cannot deny that, but if you have an OEM filter mounted you will be able to have high confidence in the one item that gets the trash out of your engine. It's just a thought. Choose wisely and you will not regret it. Some manufacturers even offer full kits with everything you need for an an ATV oil change included.
Before you get started, don't forget to look for the proper amount of oil required for your machine. This can usually be located in your service or owner's manuals. Most will be around 1.5qts – 2.5qts at most. This is dependent on the oil filter's capacity and if it is changed at the same time, which is also recommended.
2. Stability and Safety Essentials: Pro-Lift Jack Stands
When performing your ATV oil change, you'll want to be working on a level surface. This ensures that most all the old oil will be removed through the drain hole on the bottom of the engine. If you need some additional clearance to access your drain points, you can always jack your machine up just. You just want to be sure that it's level and secured with a jack stand or two so you don't have to bench press the rig off you should your jack fail causing your ride to come crashing down. Good jack stands are vital pieces of equipment for your personal safety.
3. Best Oil Recovery System: Matrix Concepts M28 Oil Drain Container
Oil recovery containers, like this Matrix Concepts M28 oil drain container, are perfect for catching the old engine oil and storing it for disposal. They're inexpensive and help keep the mess off of your shop floor or driveway. We also highly recommend using an oil spill mat under the catch pan because sometimes you'll get splashing or oil runoff and burnt engine oil leaves a nasty scar on concrete.
4. Best Drain Plug Gasket Kit: Glarks 470 pc Automotive Aluminum Drain Plug Washer Kit
When you remove the drain plug, you'll usually find a copper, aluminum, or compressed fiber washer on that drain plug. These may be reusable at least once, but most manufacturers suggest you replace them each time. It's pretty easy to buy your drain plug gasket/washer when you purchase your oil, filter and any other items necessary for your ATV oil change, OR you could keep a kit like this on hand. The advantage of this kit is that you'll have multiple size washers for virtually any vehicle that you do an oil change to at your house.
Remember, the oil plug requires very little torque to tighten. Refer to the service manual for this torque rating. The LAST thing you want to do is over tighten the plug and strip out the aluminum threads out of the block! Most are less than 18 lb-ft of torque.
5. Wrist Saving Oil Filter Wrench: OEMTOOLS Adjustable Oil Filter Wrench
The oil filter for your ATV can either be a cartridge filter that is behind a secured cover of the crankcase, or screw-on filter on the outside of the engine. Sometimes the screw-on style filters are tough to take off due to over-tightening. That's why we suggest getting a special filter tool that you can attach to your favorite 3/8-drive ratchet to easily remove stubborn filters.
For most cartridge filters you will take off an engine cover. Be cautious when removing the cover as oil will still be in and on the old filter. You'll want to move your drain pan under the cover, or at least the oil catch mat we recommended earlier, to catch any oil that may run out. Pay close attention as to how the old filter comes out so that the new filter goes in correctly or you may permanently damage the engine if the oil cannot flow properly. Most of these types of covers are sealed by an O-ring and do not require an NFL linebacker to tighten. Again, refer to the shop manual for correct torque ratings for the cover bolts!
6. No Mess Oil Retrieval Tool: EWK 6.5L Pneumatic/Manual Oil Extractor Pump
While this tool isn't a necessity for your regular ATV oil change, it can help when you're trying to change fluids in differentials and transmissions. This pump uses a compressed air line to create a vaccum and suck the oil out of oil pans, differentials, transmission cases. They can be spendy, but can help to make some messy maintenance much easier.
7. Best Oil Residue Remover: CRC Brakleen Parts Cleaner
The last part of your ATV oil change is refilling carefully while checking on occasion so you do not overfill. Remember to double check the drain plug if you removed it and clean all of the spilt oil, new or old, so there isn't any panic moments while on the trail. This way if there is a leak there is no second guessing if it was there before you left the trailer or if it happened on the trail. This is made easy with brake parts cleaner that will dissolve the oil and dry leaving no residue.
Additional Resources
Recent Updates
July 14, 2021: Updated product descriptions, product links, ranked product, added FAQ and additional resources.
We are committed to finding, researching, and recommending the best products. We earn commissions from purchases you make using the retail links in our product reviews. Learn more about how this works.
What kind of oil does my ATV use?
This is a million dollar question that when asked on the internet will get you a thousand different options ranging from whatever you run in your car, to the same oil people would use in a diesel engine. There are plenty of oils to choose from as well when you look at the numerous conventional and synthetic brands. Our best recommendation is to check your owners manual and stick to their recommendations. The manufactures are going to suggest an oil that is made for the torture we put our conventional 4-stroke ATVs through.
How often should I change my oil?
Again, this is a question that can be answered in your owners or service manual. Some people will say every couple of rides, while others who put their machines through extreme conditions change their oil as often every 5-gallons of fuel they put through the motor. Ultimately the manufactures recommendations will serve you best. Published February 20th, 2019 11:01 AM
Top Brands
Popular Articles