1 View
2012 Yamaha Grizzly 550 & 700 Overview [Video]
June 23rd, 2011 4:46 PM
Share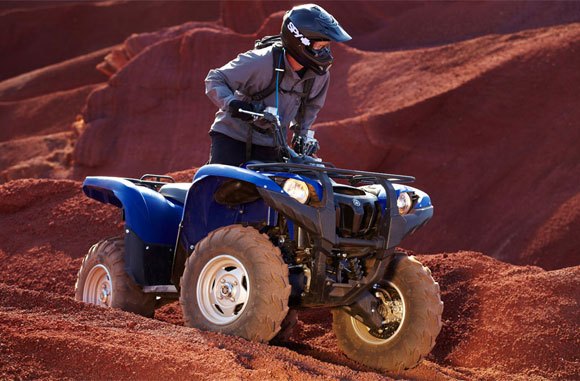 Yamaha recently unveiled its line of 2012 ATVs. Perhaps the biggest news in relation to Yamaha's 2012 ATV lineup is that the Grizzly 550 and 700 will now be assembled in the United States. Not only that, but each of the big Utility ATVs received some key design and performance upgrades.
To show exactly what these changes are, Yamaha put together a video showcasing the new American-made Grizzlies.
Get the Flash Player to see this player.
Published June 23rd, 2011 4:46 PM