1 View
ATV Touring Operators In Ontario Make It Easy To Go Riding
June 17th, 2015 1:31 PM
Share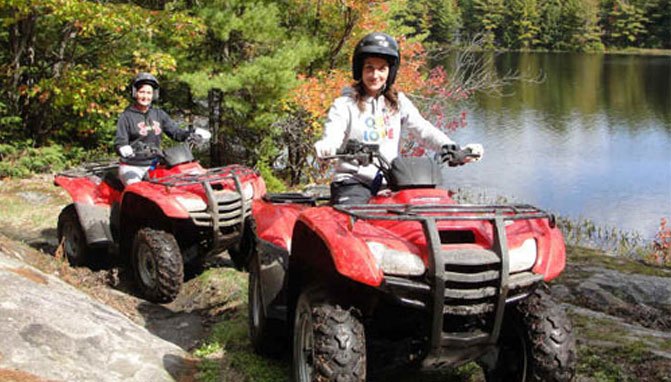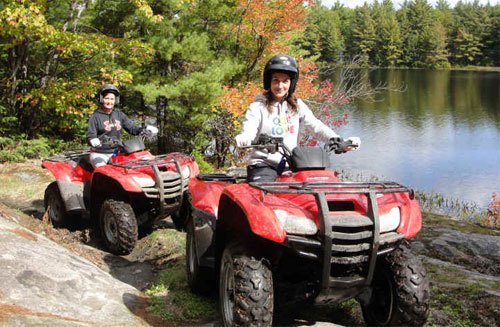 Get out and ride ATVs in Ontario
If you are new to ATVing or aren't quite ready to invest in a new machine, you can still get out and ride. Ontario is home to many ATV touring operators that make it easy to experience an awesome ATV adventure.
You can find ATV tours spread across the province, so no matter where you go in Ontario, you're never far away from an opportunity to ride. Even if you are a seasoned rider, ATV tours are a great way to explore a new area or introduce your favorite pastime to friends and family.
Here are a handful of the many professional ATV touring operations in Ontario:
Bear Claw Tours
Located just outside of Parry Sound, Bear Claw Tours has 1000 acres of private property to explore. We've been lucky enough to ride with Andrew Ryeland and Bear Claw Tours before – it's an experience not to be missed.
Half-Day tours are offered and with 21 ATVs in the fleet, big groups are welcome. Absolutely no ATV experience is necessary as Ryeland and his team offer rider training. Each tour is accompanied by experienced guides who provide everything you need – including beverages and snacks. You are welcome to bring your own ATV for a discounted rate on the tour, but the Honda ATVs on hand are always pretty much brand new and in great shape.
Visit BearClawTours.com for more information.
Back Country Tours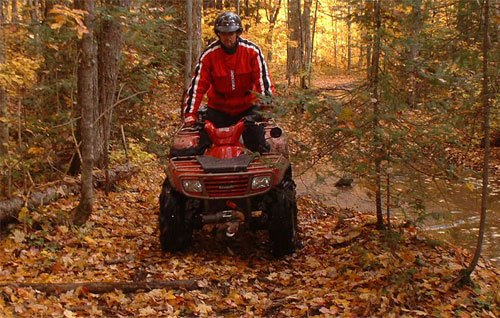 Back Country Tours offers ATV rentals and a variety of ATV tours to suit just about any need. Everything from a one-hour ATV taste test to a multiple-day ATV camping trip is up for grabs.
With tours available in both the Haliburton and Muskoka areas of Ontario, Back Country Tours is in a prime spot for Toronto-area cottagers. Whether you'd like to do a half-day tour of beautiful Algonquin Park or get down and dirty with the Xtreme Mud Package, there really is an ATV tour for everybody – regardless of your budget.
Visit BackCountryTours.ca for more information.
Redline Outdoors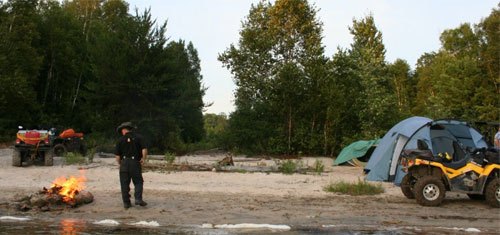 Reddline Outdoors offers both ATV rentals and guided ATV adventures. If you want to just rent an ATV or two and go exploring on your own, you are welcome to do it. However, Redline Outdoors' ATV adventures sound like amazing fun to us.
Combing ATVing with camping and fishing, these multiple-day adventures are sure to please every lover of the great outdoors. Adventures start with a rider safety course before you set out to discover remote lakes and rivers between Parry Sound and the French River. Drop a line into the water and reel in your own lunch or dinner!
More traditional ATV tours are also available in the Orillia area, while ATV rentals can be arranged in multiple locations.
Visit RedlineOutdoors.ca for more information.
Trail Tours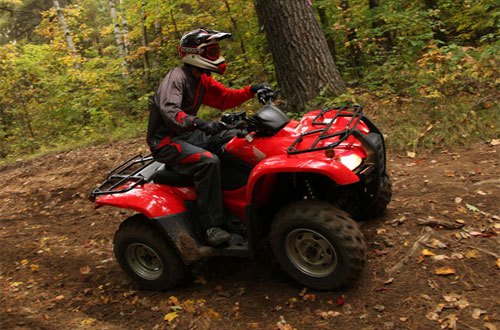 If proximity to Toronto is an important factor for you, it's awfully tough to beat Trail Tours for convenience. Located in the Ganaraska Forest just east of the city, Trail Tours has decades of experience and has trained nearly 40,000 people to ride off-road motorcycles and ATVs. We experienced Trail Tours for ourselves in the fall.
After getting used to the equipment, the amazing staff at Trail Tours will take out on a tour of the Ganaraska Forest that will make you forget you are just minutes away from millions of people.
Visit TrailTour.com for more information.
Algoma Sled & ATV Tours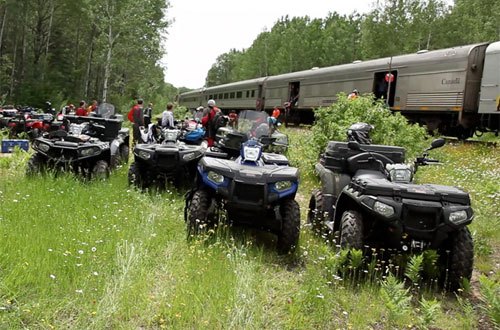 Located in Sault Ste. Marie, just across the border from Michigan, Algoma Sled & ATV Tours offers an ATV touring experience unlike any other.
Among the many ATV touring packages is the Tracks to Trails ride. What makes this tour very unique is you start out by loading the ATVs on a train. You head north through the gorgeous Agawa Canyon and over the scenic Montreal River. We made this trip a couple years back and it is one of our absolute favorites!
A number of other multiple-day tours are available. Visit AlgomaSledTours.com for more information.
Highland Wilderness Tours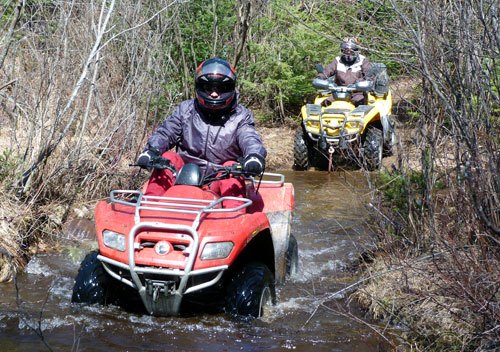 Published March 23rd, 2013 7:23 AM
Top Brands
Popular Articles